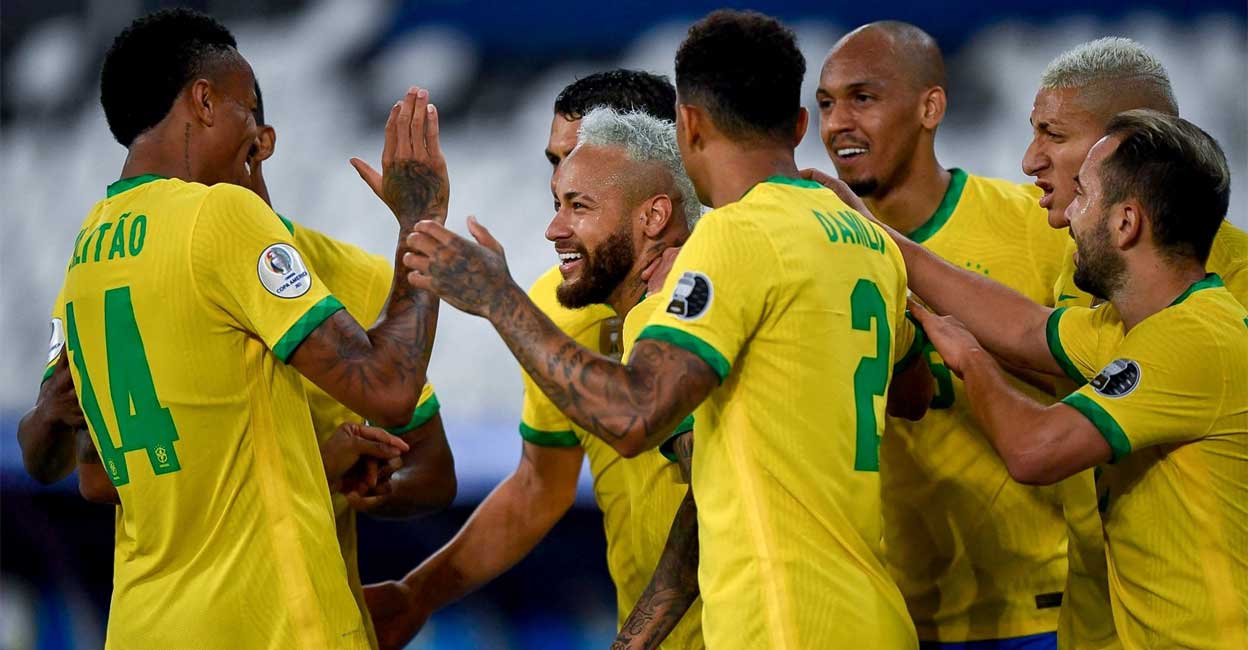 Rio de Janeiro സന്തോഷ Good news for football fans around the world; Argentina and Brazil likely to meet in Copa America final According to the Copa del Rey, the two teams will now meet only in the final or third place in the Championship.
Brazil's opponents are Chile in the quarter – finals. And Ecuador for Argentina. If Brazil reach the semi-finals, they will face the winners of Peru-Paraguay. Argentina, meanwhile, will face Uruguay and Colombia in the semi-finals. If Argentina and Brazil advance to the quarter-finals and semi-finals, then the classic final of world football awaits them both. The final will be played on July 11 at 5.30 am Indian time.
15 crowns
Uruguay – 15 – The last team to win the Copa Amrica was 2011. Argentina won 14 titles. Reigning champions Brazil are aiming for their 10th title.
English Summary: Chances For Brazil- Argentina Final in Copa America