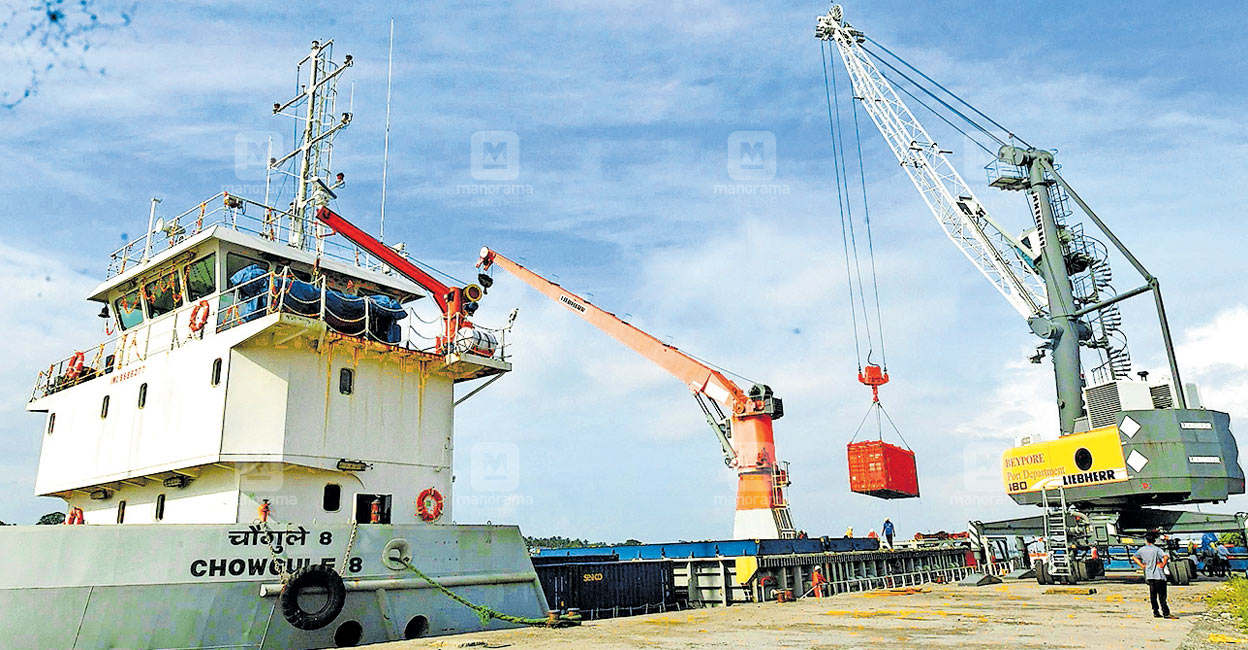 Beypore ുകാ Container and other service vessels were brought closer to the port, exposing the possibility of movement of goods to Malabar by water transport. The MV Hope Seven (Chougule-8) arrived in Beypore at 6.15 am with 42 containers. The containers contained goods such as cement, tile, marble, coir and tires for traders in the district. Containers unloaded at the port wharf using a handling crane in the afternoon will be transported in lorries to various establishments.
A container of Kozhikode sweets will be shipped to Dubai Jebel Ali Port and a container of sandals will be shipped to Jeddah Port in Saudi Arabia and will leave for Azheekal Port this afternoon The commercial shipping service is located on the Green Cargo Corridor connecting Kochi-Beypore-Azheekal ports. The project is designed to transport containers from various ports of the country and foreign countries to Kochi in large ships to minor ports.
The service is led by Round the Coast Company, a Mumbai-based JM Buxi Group. Container shipments at Beypore port will resume after a gap of two and a half years. After the MV reserve cargo ship left the port in 2018, the ship, which arrived with the container yesterday, was welcomed by Port Officer Captain Abraham V. Kuriakos. The business community hopes that if the service is successful, it will be able to import cargo as well as export large quantities of oil, shoes, coconut oil and various machinery through the port.