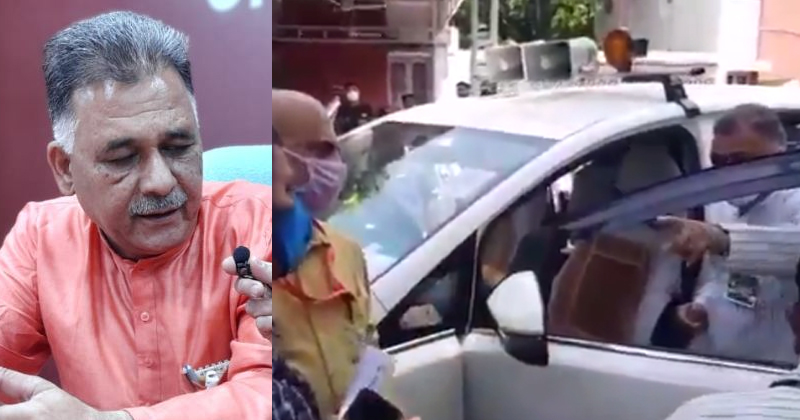 Bhopal: The Madhya Pradesh Education Minister's inhumane reply to those who came to complain about the extortion of fees in private schools during the Corona period. The minister's advice was to go and die. Madhya Pradesh is witnessing widespread protests against school education minister Inder Singh Parmar over the controversial response. Congress demanded that Parmar resign.
The minister was cruel to parents who came with complaints about excessive fees. The video of the minister angrily telling people to go and die if they can't pay the fee is also circulating on social media. About 100 parents of the Madhya Pradesh Palak Mahasangh came to the minister's residence to lodge a complaint. They pointed out that the schools were charging exorbitant fees in defiance of the High Court order. The High Court had directed private schools to charge only tuition fees in view of the parents' complaint that they could not pay the exorbitant fees due to the Kovid crisis. But schools continue to charge higher fees in defiance of court orders.
Opposition Congress has demanded that Parmar resign and resign from the ministry if he does not resign. Congress spokesperson Narendra Saluja said Parmar was a "shameless" man. Palak Mahasangh president Kamal Vishwakarma also demanded that the minister apologize to the parents and that Parmar resign if he was not prepared to consider the complaint.
हैंे NdIndersinghsjp
्र यमंतं क्ूल षक्का के रायमंतज्ी्रऔ रHChouhanShivraj Listen to!

संघालक संघ हे कह रहे हैं – "जो करना हो, कर लो, ओाओ काकर र जाओ!"# करोोनाका If you want to get rid of clutter you need to get rid of clutter you need to get rid of clutter!# कार pic.twitter.com/E9UIUgFG2q

– Jitu Patwari (jitupatwari) June 29, 2021
Inder Singh Parmar