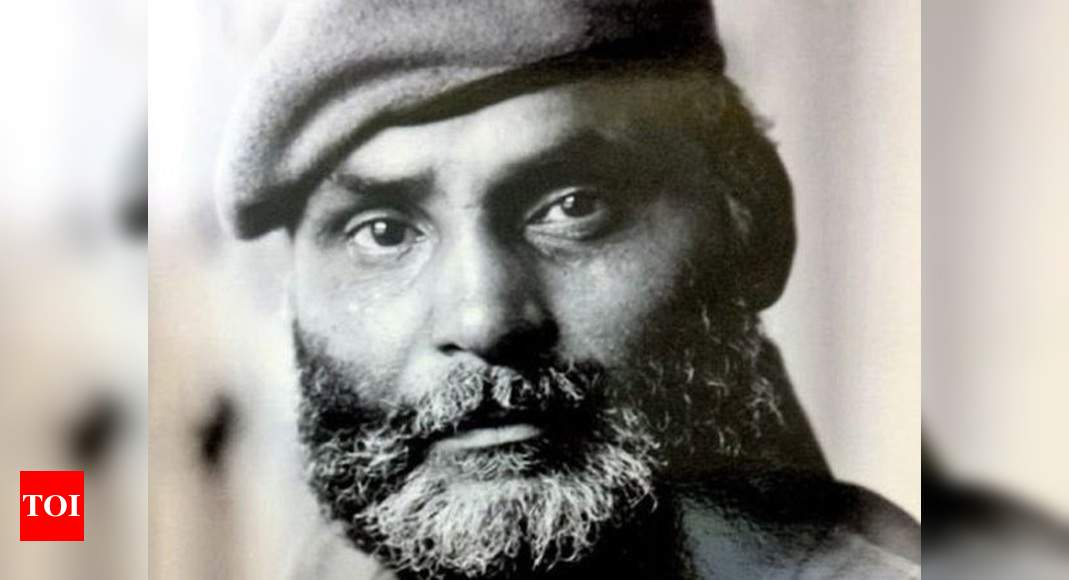 NEW DELHI Colonel Narendra 'Bull' Kumar, a highly decorated Army officer and a " death defiant " mountaineer which helped convince India's military leaders of the strategic importance of Siachen Glacier and whose glacier reconnaissance expedition led the Indian army to launch Operation Meghdoot in 1984 to secure the icy heights of an obvious Pakistan assault, died at the Army Research and Reference (R&R) Hospital here at age 87 on Thursday after suffering from age-related illnesses. If he had not undertaken this expedition, the entire Siachen glacier – an area of ​​nearly 10,000 km2 – would today be Pakistan.
Lt. Gen. Sanjay Kulkarni (retired), a former DG of the Infantry, who trained at the Indian Army High Altitude War School in Gulmarg as a lieutenant when Colonel Kumar was his commander and who also participated in Op Meghdoot, told TOI that "Colonel Kumar earned the nickname 'Bull' after having a fight with his elder Sunith Francis Rodrigues at the National Defense Academy. Although Rodrigues won the match and later became the army chief, Kumar earned the name "Bull" for himself. Like a bull, he faced challenges head on without worrying about the consequences. A legendary mountaineer, a true gentleman and an officer.
Col Kumar's mission to Siachen began after a German explorer showed him an American map of northern Kashmir that marked the LoC much further east than he thought. Realizing that the United States appeared to have cartographically ceded much of eastern Karakoram, including Siachen, Pakistan, Col Kumar sent the map directly to the then DGMO, and requested the authorization to make a reconnaissance. Col Kumar and his team passed through seven mountain ranges – Pir Panjal Range, Himalayas, Zanskar, Ladakh, Saltoro, Karakoram and Agil – and gathered valuable information about Pakistan's intention to occupy Siachen.
"Shortly after the recognition of Col Kumar in 1978, India began long-distance patrols on the glacier, extending up to 2-3 months in 1982, 1983 and 1984 to keep an eye on the plans. from Pakistan. In 1984, Pakistan wanted to launch an operation on May 1 to conquer Siachen, but India anticipated their attack by launching Op Meghdoot on April 13, 1984, "Lieutenant-General Kulkarni told TOI. To honor Colonel Kumar's immense contribution to the mission, an army base in Siachen bears his name "Kumar base", an honor generally bestowed on martyrs, he said.
Born in Rawalpindi in 1933, Kumar entered the army in 1950. He was commissioned to Kumaon Rifles in June 1954. The mountain link was born when Col Kumar met Tenzing Norgay, director of the Mountaineering Institute from the Himalayas, to Darjeeling. The soldier-mountaineer, who had lost four of his toes to frostbite in 1961, was the first to climb Nandadevi (1964), the first to put India on Mount Everest in 1965, and the first to climb the Kanchenjunga from its most difficult northeast face in 1976. – a mountaineering feat described by the British Alpine Journal as "much more difficult than climbing Everest". He had also entered Everest's oxygen-depleted death zone more than 20 times above 8,000m.
Even his list of medals is long. In 1965 Col Kumar received Padma Shri and later the Arjuna Award for the Everest Expedition. Kumar is the only colonel to date with the distinction of Param Vishisht Seva Medal (PVSM) in all three services, which is usually awarded to generals. He also received the Kirti Chakra and Ati Vishisht Seva medal.
Like the father, his children had also won laurels. Married to Mridula, Col Kumar's daughter, Shailaja Kumar, was India's first female Winter Olympian, who competed in alpine skiing in 1988. Her son Akshay Kumar is an adventure travel professional who runs Mercury Himalayan Explorations, one of the first rafting companies to navigate the Ganges and Brahmaputra.