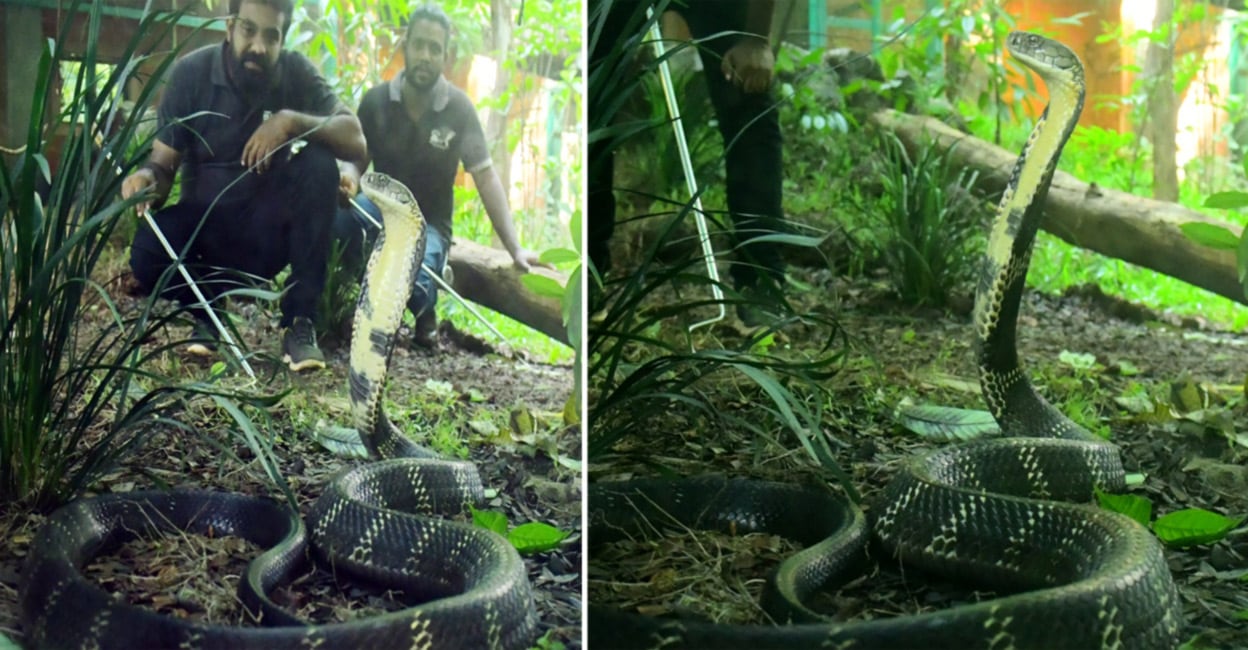 There are two feeding king cobras at the Parassinikkadavu Snake Breeding Center. One man and one woman. Cobras have been cared for here since the inception of the park. In the present case, the female snake is transferred to a special cage for spawning after mating. Ryan Mangadan, who is also a snake keeper here, says that king cobras are snakes that do not come and harm humans. They only bite when there is no change.
The most recent incident in which Rajavempala was bitten to death was in Karnataka. Then what happened in Thiruvananthapuram now. Riyaz also thinks that the king cobra may have bitten the employee's hand when he climbed into the cage. The king cobra feeds only on snakes. When a king cobra bites, it climbs to the point where it can kill an elephant. Those bitten will die within 5 to 20 minutes. Therefore, Riyaz said, the hive is cleaned only when they are eating.
Cobras that live up to 22 years may live longer in protected areas. The mating season is from January to March. After 45 to 60 days, the eggs are laid in a nest of leaves. May lay 12 to 50 eggs. The eggs hatch in 90 to 103 days. They can grow up to 18 feet in length. It can weigh up to 12 kilograms.
Kuttikol MP Chandran, an early demonstrator and prominent snake conservationist at the Parassinikkadavu Snake Breeding Center, says there is a danger if cobras are not taken care of in protected areas. Chandran took care of the cobra brought from Kolkata to the Snake Park for 3 years. But one day, the cage tried to bite Chandran, who had gone up to feed the snake. Chandran says he escaped with a head injury.
Taliparamba Vijay Neelakanthan, a prominent snake conservationist and organizer of the Forest Department's Wildlife Rescuers Forum, which protected the cobra's eggs in Kottiyoor in 2017, is of the same opinion. Vijay Neelakanthan is known to have protected king cobras 71 times, including in the Uttarakhand region.
English Summary: King Cobras in Parassinikkadavu Snake Park