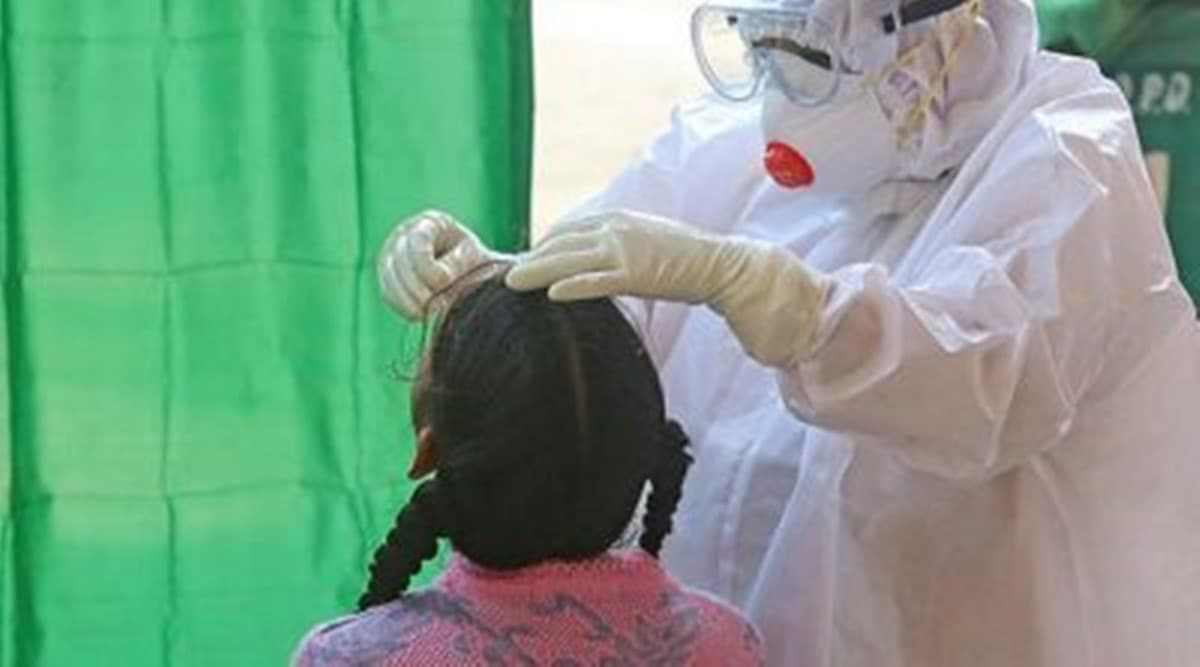 With the increase in Covid-19 cases in Maharashtra, Chief Minister Uddhav Thackeray said a strict lockdown will need to be imposed in some places and the decision will be made in the coming days.
"Strict lockdown will have to be enforced in some places. We will make a decision within the next two days and the lockdown will be imposed wherever necessary, "CM Thackeray said after taking the first photo of Covaxin at JJ Hospital in Mumbai. With him, his wife Rashmi, his mother-in-law Meenatai Patankar and his personal assistant Milind Narvekar took the vaccine.
"There is no need to be afraid or confused about the vaccination. As the number of Covid-19 cases increases, all those who are eligible should be vaccinated without any hesitation, "added the Chief Minister.
His statements came hours after Nagpur District Guardian Minister Nitin Raut announced that Nagpur City and some adjacent areas would enter a strict one-week lockdown from March 15.
"Nagpur has seen an increase in the number of Covid patients. Therefore, it has been decided that all areas under the jurisdiction of Nagpur Police Station will be fully locked between March 15-21, "Raut said at a press conference.
The Minister added: "With the exception of 25% attendance at government offices and industries, all other non-essential establishments and stores will remain closed during this period and the police have been tasked with ensuring a strict curfew in these. zones. "
Besides the Nagpur Municipal Company area, the lockdown will also be imposed on neighboring towns like Kamptee, Koradi and Hingna.
Offices that need to perform fiscal year-end operations will be allowed to operate at full capacity, Raut said.
Essential services such as medicine and grocery stores, hospitals, milk and fruit and vegetable stores will remain open. Liquor stores and restaurants will remain closed, but home delivery will be permitted. Stores selling meat will also be allowed to remain open.
"Above all, the Covid vaccination will continue as planned with a single attendant authorized with the recipients," added Raut.
Nagpur has seen a steady rise in the daily number of positive Covid cases. As of Wednesday, the city recorded 1,710 cases.
Maharashtra recorded 1.31 lakh of new cases of Covid in February, compared to 92,177 recorded in January and 1.20 lakh in December. But deaths, on a positive note, fell from 2,370 in December to 1,561 in January and 1,072 in February.
In Mumbai, active infections rose from 5,296 a month ago to 9,373 through Tuesday due to local rail services operating for the public again.
Amravati, Yavatmal, Mumbai, Akola and parts of Vidarbha have emerged as districts of concern with cases on the rise starting around February 9. A weekly analysis of all districts shows the maximum elevation was recorded in Pune, Nagpur, Mumbai, Thane, Jalgaon, Akola, Aurangabad and Washim.
Five districts – Pune, Nagpur, Thane, Mumbai and Amravati – contribute 59.4 percent of the state's active workload.
However, Amravati is now seeing a slight drop in the number of new daily cases due to stricter lockdown measures. From 1,144 active cases through February 9 to 6,446 cases through February 25, the number of active cases has now fallen to 5,373 positive cases.
In February, lockdowns were imposed in parts of three districts of Vidarbha from 5 a.m. on February 23 to 5 a.m. on March 1.
With contributions from Vivek Deshpande