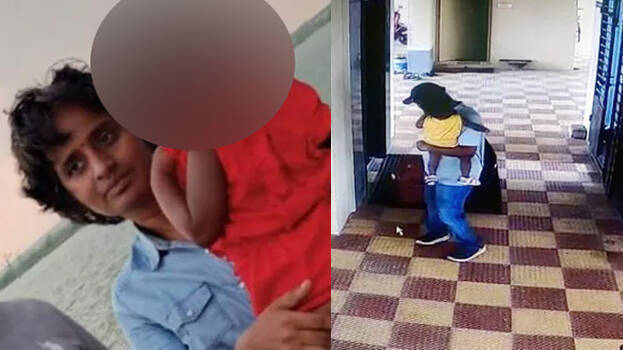 Hyderabad: The body of a 27-year-old IT worker in Hyderabad was found burnt in a suitcase in Tirupati, Andhra Pradesh. The victim was identified during an investigation conducted with the help of CCTV footage. Her husband Srikanth Reddy had claimed that his wife Bhuvaneshwari was missing and that she had died of Kovid. However, the police found that it was Srikanth who killed Bhuvaneshwari and started searching for the fugitive.
The couple was living in Tirupati with their 18-month-old daughter. Bhubaneswari was working from home due to the Kovid epidemic. Srikanth, an engineer who worked for an online anti-corruption organization, has been unemployed for several months.
Tirupati Urban Police Chief Ramesh Reddy said it was clear from the CCTV footage that Srikanth was carrying a red large suitcase to their apartment complex and bringing it out after some time. Ninety percent of the body was burned. It is suspected that Srikanth bought a large suitcase from Reliance Mart and used it to pack the body. Police say they later tried to burn the body.
In the CCTV footage, Srikanth can be seen carrying his daughter in a big suitcase on the other side and going home. But when he comes back it is clear that he is struggling to catch the baby and pulls out the suitcase. Police have sent samples of the body for forensic examination. All parts of the body were burnt except for a few bones and a skull. Srikanth had told his relatives that Bhuvaneshwari had died due to Kovid. Based on this, the relatives conducted an investigation in the hospitals and mortuaries.