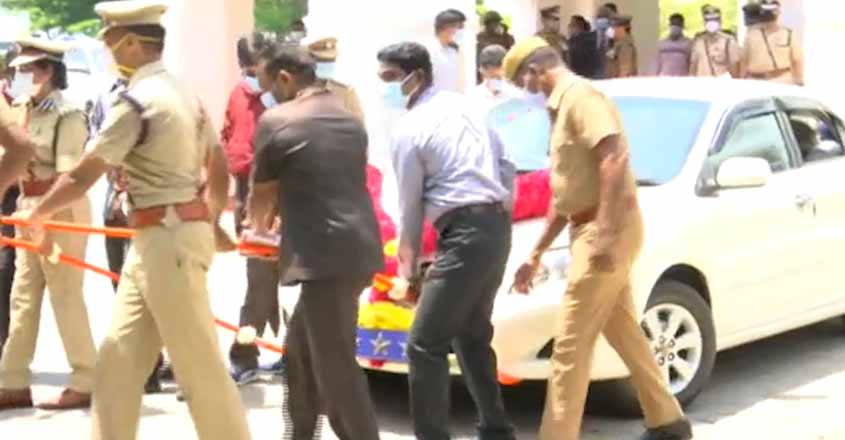 There is an interesting farewell ceremony for the retiring DGP in Tamil Nadu. The DGP was escorted away by his colleagues in an official vehicle. Retired DGP today This is how JK Tripathi was sent away. The new DGP took charge.
The DGP and his wife were put in an official car adorned with flowers. After crossing the border of the headquarters building, Tripathi shook hands with everyone and said goodbye to his official life. This is the farewell ceremony for the DGP of Tamil Nadu for ages.
C. Shailendra Babu, a native of Kanyakumari, said that the new DGP would give special training to the army to treat the people with kindness. Sailendra Babu, who led the Veerappan hunt while IG, has been awarded the President's Medal for Distinguished Service.