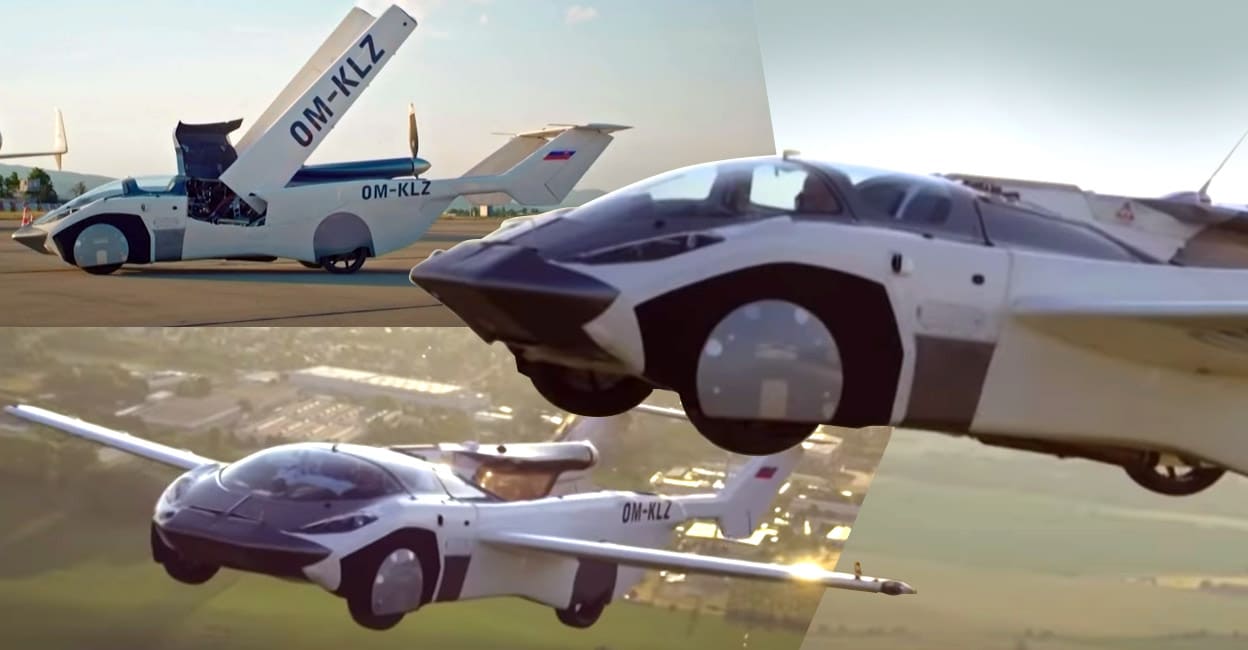 Friends may have heard of these flying cars, haven't they? Here is one such flying car that made a rare flight from Bratislava Airport in Slovakia to Nitra Airport yesterday. The flight was not a plane but a car. It's not just a car, it's a hybrid vehicle called the Aircar that can fly and run on the road. The flight was 35 minutes long.
The car's manufacturer, Prof. Stefan says the clean car has the ability to fly up to 1000 km. It can fly up to 8200 feet. Videos of the car flying have gone viral on social media.
The vehicle looks like a car. But it only takes two and a half minutes to get on the plane and back. The wings have been shown solely to give a sense of proportion. According to Prof. Stephen, the car can reach a top speed of 170 kilometers per hour.
This car currently has the capacity to carry two people. You can also pack a little luggage. But the total weight should not exceed 200 kg at present. But it is not capable of flying suddenly from a place like drones or helicopters. It also needs a runway, just like normal airplanes do.
The flying car was designed in two years at a cost of 20 million euros. Prof. Stephen says there is a huge market for these cars. Forty thousand orders have been received for this vehicle from the US alone. There have been several attempts to develop flying cars since the beginning of the twentieth century. Flying cars are a favorite pastime of researchers of future vehicles. These flying cars have been the basis of many science fiction movies.
English summary: Flying car makes successful test run in Slovakia