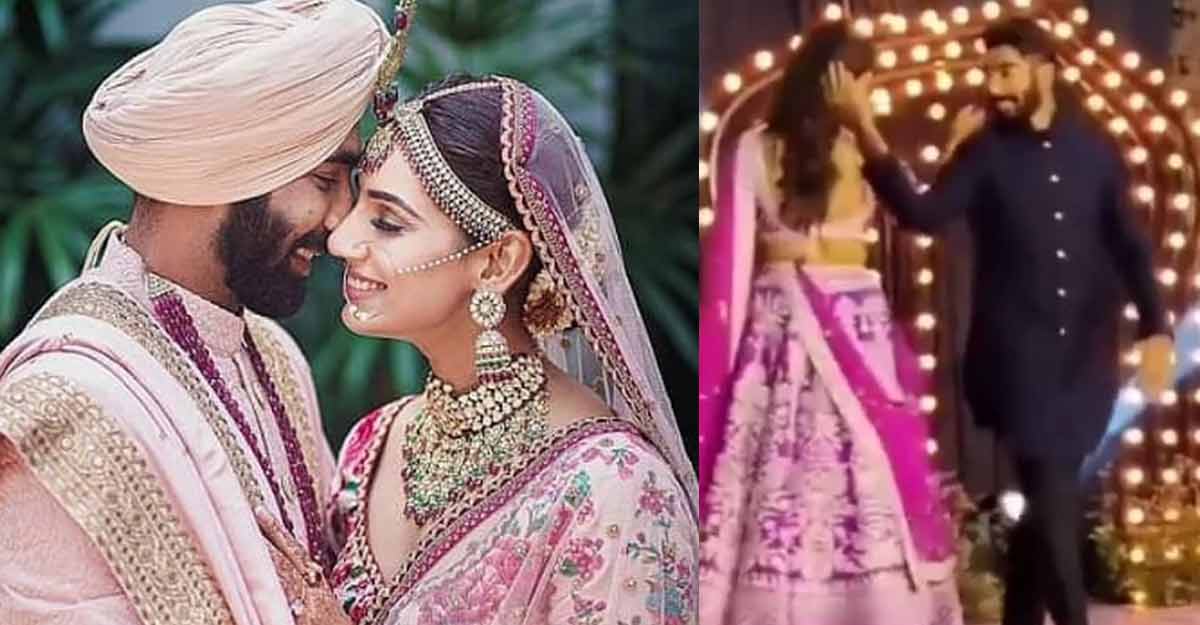 Panaji: Following the wedding news of Indian cricketer Jaspreet Bumra and television star Sanjana, their dance video and pictures were taken on social media. Scenes of wedding ceremonies shared by Bumra and pictures of the newlyweds are well received.
A few seconds of video of Bumra posing with Sanjana at a concert in Goa as part of her wedding reception is now making waves. Bumra arrives on stage in a black suit with Sanjana in a pink dress. The video shows the actor holding his beloved in slow steps with romantic music.
Although there were many rumors about Bumra's marriage, everyone got the news as soon as the wedding photo came out on social media. The wedding took place in Goa as a ceremony attended only by relatives. The bride and groom were greeted by cricketers, celebrities and fans, including Virat Kohli. Bumra, who is out on leave, will reportedly wear the jersey for the Mumbai Indians in the 14th edition of the IPL starting April 9.
English Summary: Jasprit Bumrah shakes a leg with Sanjana Ganesan in their sangeet ceremony