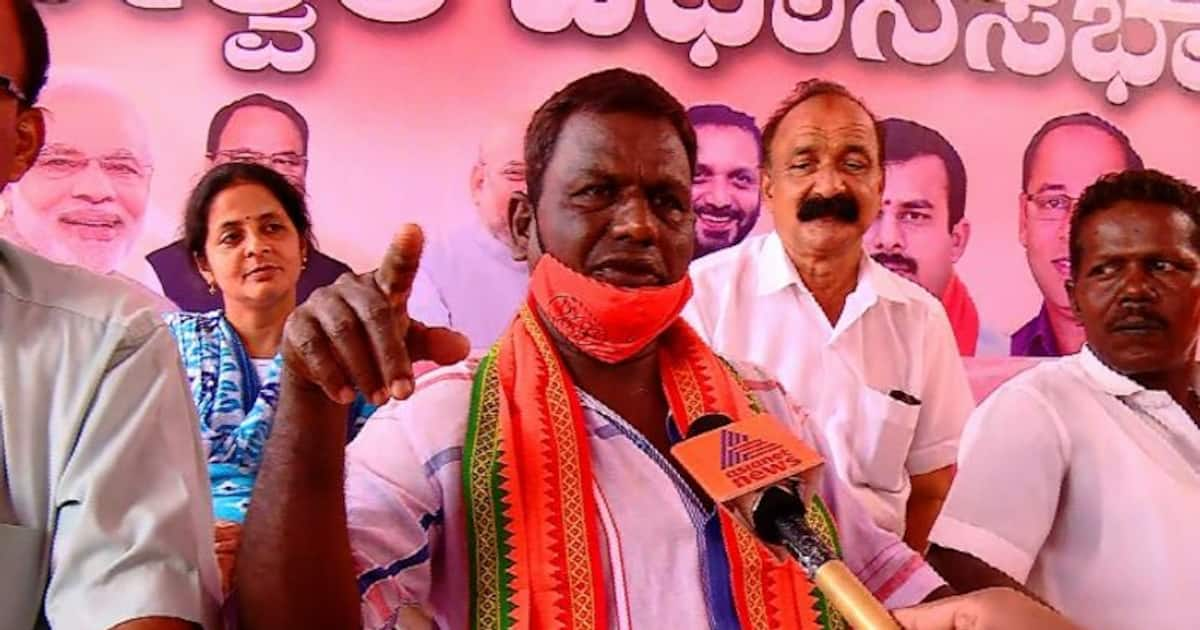 Kasargod: One day, just before dawn, the BSP candidate joined the BJP. BSP candidate K Sundara withdraws nomination from Manjeswaram and announces support to BJP candidate K Surendran. K Sundara said the petition was withdrawn at K Surendran's request and there was no threat or financial temptation. In Manjeswaram, K Surendran lost by 89 votes and in the 2016 elections, K Sundara got 462 votes.
K Sundara was received at the constituency committee office in Jodhpur by state committee member Suresh Kumar Shetty. Similar to K Surendran's name, K Sundara polled 462 votes in the 2016 elections in Manjeshwar. According to the BJP, K Sundara's votes were one of the main reasons why K Surendran lost by only 89 votes. This time, the BJP's ploy to avert the threat paid off.
The BSP leaders had lodged a complaint with the Badiyadukka police alleging that Sundara had not been seen since yesterday and that the BJP had threatened her. But when Sundara herself said that there was no threat, the police did not register a case.
Read Exclusive COVID-19 Coronavirus News updates, from Kerala, India and World at Asianet News.
Watch Asianetnews Live TV Here
Play a virtual boat racing game .. Challenge yourself … Click to play now
Dear readers, you can post your comments in the comment box below. Pornographic comments, suicidal remarks, comments that offend religious and caste sentiments, and political hate speech are criminalized under the central government's IT Act. Comments are solely the responsibility of the author.
Last Updated Mar 22, 2021, 12:44 PM IST