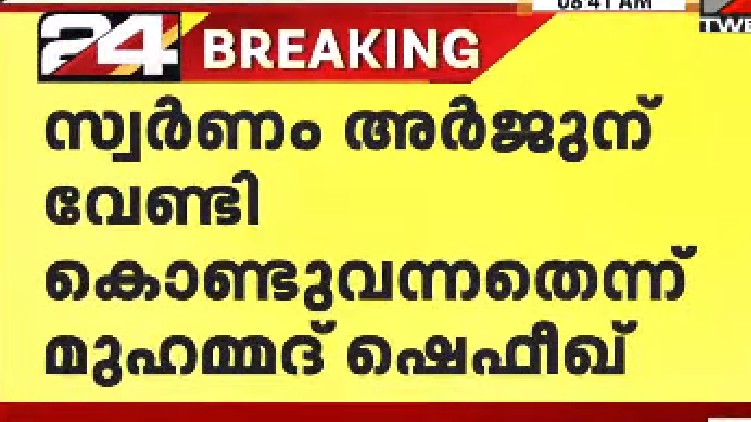 According to Mohammad Shafiq, a customs official, the gold seized at the airport was brought to Arjun Ayanki. The person who gave the gold from Dubai said that the only way to get the correct information was to question the two together.
The two were interrogated for 4 hours at the Kochi Customs Preventive Office yesterday. It was during this interrogation that Muhammad Shafiq revealed the information. Arjun has called more than 25 times then and yesterday. Shafiq told Customs that most of the calls were through WhatsApp. But Arjun Ayanki denied all this. He went there only to buy the money given to Muhammad Shafiq by his friend. Arjun Ayanki has denied any involvement in the smuggling. Arjun said that when the audio of Arjun's Ayanki was played, it was fabricated by the police.
Customs has decided to question Sagesh, a former DYFI leader. When Sagesh arrives, the three will be interrogated together. Sajesh kept the money earned by Arjun Ayanki through smuggling.
Story Highlights: statement against arjun ayanki
Flowers and Twentyfour News are teaming up for the Kovid fight
Through the COVID WAR 24X7 campaign. This is a war. A war that we fight together with the sole aim of victory.
Doctor In | Covid Warriors | Stay Home Creative Challenge | Perfect Ok Photography Award | Inspire The Idea Bank
News you want to know
In your Facebook Feed
24 News