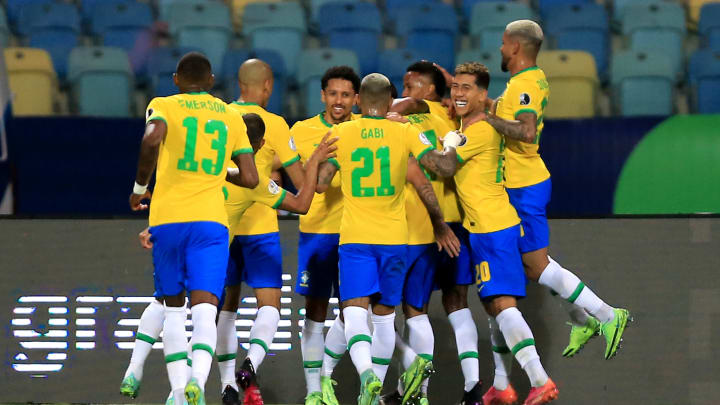 Brazil and Chile will meet in the Copa America knockout stage tomorrow at 5.30 am Indian time. Although both teams have won the last two Copa America tournaments, there is no doubt that Brazil has the upper hand. Chile are aiming for a coup as the Canaries go down to retain the Copa America title with a star-studded team.
Brazil are aiming for their second consecutive title at the Copa Am അമേരിക്കrica on home soil. The Canaries, who won the opening match against Venezuela with goals from Marquinhos, Neymar and Gabriel Barbosa, were able to prove to the fans that they were fully prepared for the Copa America.
In the ensuing match, Brazil showed their superiority by beating Peru by four goals. Despite trailing most of the third match against Colombia, Brazil won for the third time in a row thanks to goals from Roberto Firmino and Casimiro in the final minutes. The Canaries then drew only in the match against Ecuador, which rested many of the key players.
Brazil's main strength is Neymar, who is playing in explosive form. With Casimiro, Marquinhos, Thiago Silva, Firmino and Alison in the squad, who have scored two goals and two assists so far in the tournament, Brazil are likely to advance to the semi-finals with ease.
Chile, meanwhile, will go into the knockout stages to overcome their poor performance in the group stage. Arriving in the quarterfinals as Group A's fourth-placed team, which includes Argentina and Uruguay, the team faces Brazil, the top-ranked and strongest team in Group B. But Chile have the strength to overthrow the team that is vying for the title in the tournament.
They are worried about whether Chile forward superstar Alexis Sanchez, who reached the quarterfinals with a win, two draws and a defeat in the group stage, will play against Brazil. In the absence of Sanchez, Eduardo Vargas, who has always shone in the Copa America tournaments, will lead the way. The midfield, which includes Arturo Vidal and Charles Aranguiz, and the defense led by Gary Medal, and Bravo's presence under goal, give Chile hope.
Brazil potential XI: Alison, Emerson, Milito, Marquinhos, Sandro, Richardson, Fabinho, Casimiro, Everton, Neymar, Gabriel Jesus.
Chile Probable XI: Bravo, Isla, Medal, Sierra Leone, Mena, Vidal, Aranguiz, Alcorn, Pinares, Vargas, Breton.