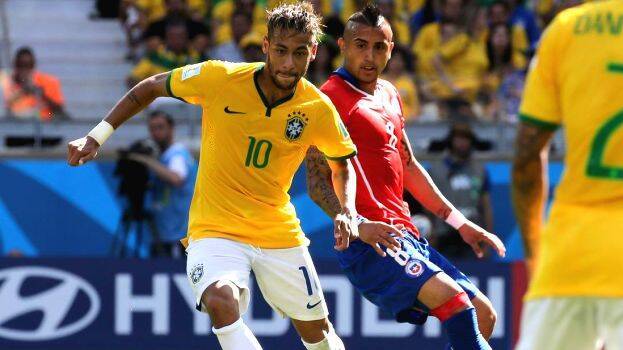 RIO DE JANEIRO: It's unbearable for a team like Brazil to miss the Copa del Rey in front of their home crowd. Brazil beat Chile 1-0 to reach Copa America semi-final
Brazil scored in the 46th minute after the first half when both teams struggled to equalize. Lucas Pacquiao, who came on as a substitute in the second half, scored Brazil's winning goal. Pacquiao, who went into the box with a 1 – 2 move with Neymar, fired a shot into the goal from close range.
But Brazil's celebration did not last long. Brazil striker Gabriel Jesus was sent off in the 48th minute for a dangerous game. Chile then gave Brazil a tough test on the field, playing with ten men. Goalkeeper Ederson's extraordinary skill in capturing Chile and saving Brazil came close to scoring twice. Brazil will play Peru in the semi-finals on Monday. Peru advanced to the semi-finals after defeating Paraguay.