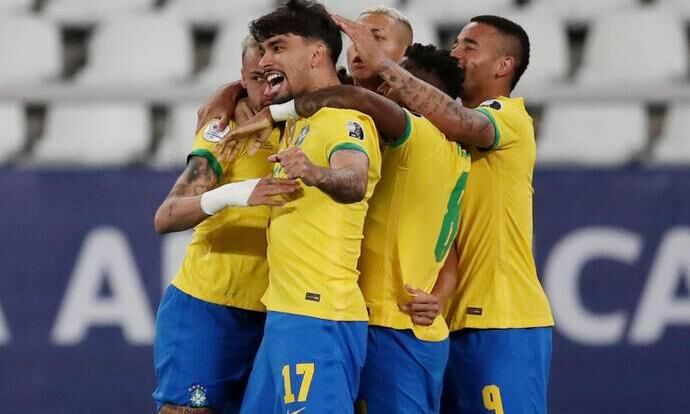 Sao Paulo: Brazil beat Chile 1-0 in a thrilling Copa Amrica semi-final on Saturday. Substitute Pacquiao scored the decisive goal in the first half.
Chile, who have not won a recent match against the Samba power in Copa, led the game on defense throughout the first half. With Vidal, Sanchez and Vargas leading the way, Brazil's midfielder was seen playing against Brazil. Five were also deployed on defense. Neymar was injured in the first minute by Francisco Ciralta's handball but remained undefeated. We had to wait until the 43rd minute to see the first move on goal. Gabriel Jesus' hot shot was saved by Chile keeper Bravo.
However, in the second half, Tito's battle was decided. The goal was scored in the 47th minute. Pacquiao put Brazil ahead as a substitute, finding the target within a minute. At the end of the move with Neymar, the ball hit the net beautifully. In the next minute, the referee awarded a red card to Gabriel Jesus for a foul on Meena.
With Brazil reduced to 10 men, Chile could not beat the Yellows' confidence this time around. In the 62nd minute, Vargas scored with Chile, but the referee blew an offside whistle and he was not allowed. Again Chile made their last attempts with beautiful moves but the Samba team reached the Copa semis with an unassailable goal win. This is Brazil's fifth victory in a row against Chile in Copa.