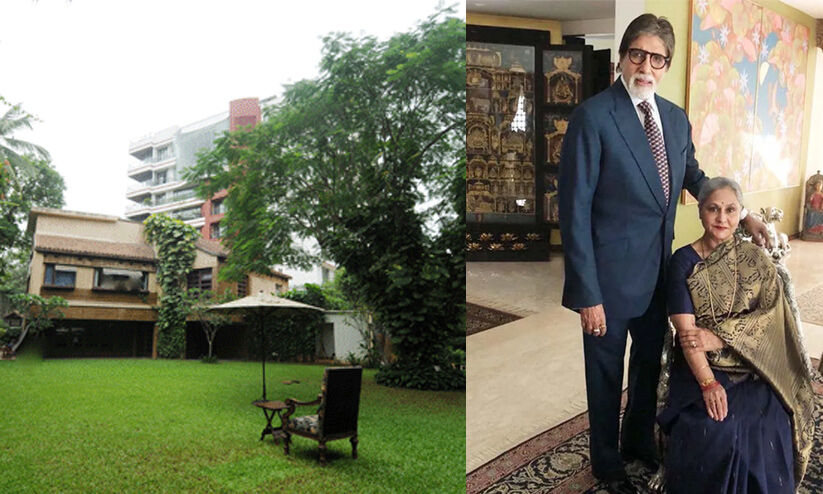 Mumbai: The Mumbai Municipal Corporation (BMC) is reportedly planning to demolish part of Amitabh Bachchan's luxury bungalow 'Juhu' in 'Pratheeksha'. According to the ANA report, BMC has started the follow-up to the notice issued under the Road Widening Act in 2017 and a part of the bungalow will be demolished soon.
The current councilor told ANO that BMC had issued notices to Bachchan and six others, including director Rajkumar Hirani, in 2017 but no action had been taken so far. " Despite the notice, why no action was taken …? If it was the land of the common man, the BMC would have taken over immediately … If notice had been given, there would be no need to appeal the road widening project, "he added.
There are reports that the corporation has directed to determine the exact part of the building to be demolished to widen the road. Meanwhile, other plots required for the project were taken over by the corporation.
Hope is the first bungalow Bachchan has bought in Juhu. His father, Dr. He lived there with Harivansh Rai Bachchan and his mother Teji Bachchan. It was there that her son Abhishek Bachchan and Aishwarya Rai got married in 2007. Apart from Bachchan Pratheeksha, Mumbai also has five bungalows, Jalsa, Janak and Vatsa. There are many flats in other affluent areas of the city and farm houses in states like Uttar Pradesh, Bihar and Delhi.