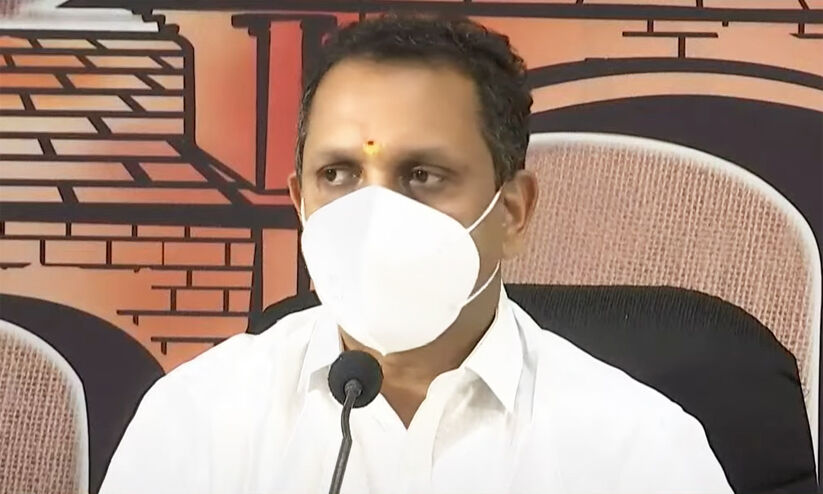 Kozhikode: BJP state president K Srinivasan has expressed support for Kitex, which has announced its withdrawal from a Rs 3,500 crore project alleging vote rigging. Surendran. Surendran alleged that the government was retaliating against Kitex.
The CPM is implementing a policy of eliminating those who do not like it. Surendran also demanded that the Chief Minister clarify the policy differences with Kitex.
The government and the CPM tried to overturn the Kitex decision. Despite being told that he would withdraw from the project, the CM did not respond. He said that the reason for the action was not giving in to the wishes of the CPM. Surendran pointed out.
Kitex has pulled out of projects signed with state governments as part of a global investor forum alleging vote rigging. Kitex MD Sabu Jacob has announced that he is abandoning the Rs 3,500 crore investment plan that has created 5,000 jobs. The company conducted 10 inspections in a month in the East Coast. After that, the inspection was held this morning as well. Sabu Jacob also alleged that the company was not allowed to move forward.
Following the announcement of Sabu Jacob, the Kitex management was invited to the state by the Tamil Nadu government in an official invitation. In addition, the Tamil Nadu government has offered a number of benefits to start a business.
According to PT, Kizhakambala is a company that was denied permission in Tamil Nadu due to environmental issues. Thomas MLA had raised the issue in the Assembly. The MLA had alleged that the Kadaprayar river was polluted and that the 20-20 party was formed when the panchayat took action against the company.