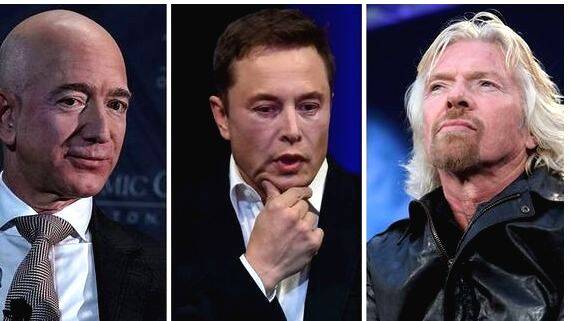 Washington: As the world's richest businessmen prepare to fly into space, celebrities are vying to go first. Amazon company owner Jeff Bezos has announced that he will be traveling to space in July and has decided to sell tickets to those who wish to accompany him. It is reported that someone bought tickets for the trip at a cost of crores. But now Richard Branson, the English businessman and owner of the Virgin Galactic, has announced that he will be crossing the Bezos and into space before then.
It is reported that Branson will leave on July 11 aboard the VSS Unit spacecraft built by Virgin Galactic. If the event materializes, Branson's VSS unit will have the distinction of being the first privately owned spacecraft. But Branson's space journey will last just 11 seconds. Two pilots and four experts will accompany Branson on board.
Bezos' voyage will be aboard the 'Blue Origin' spacecraft under Amazon, a leading online retailer. It is reported that he will go into space on July 20 with his brother Mark, female pilot Valley Funk and an unnamed passenger.
Elon Musk, a leading American businessman in spacecraft construction, is also active in this field. Experts estimate that if people take over space tourism, it will quickly become a multi-billion dollar industry.