'Chumma came live to talk to everyone,' says Dimple. 'A surprise came live. Thank you so much for your love and support. Everyone at home is fine. Monday is near. Nayana is a bit busy. We don't even get to talk to her like that. '
'Is the Bigg Boss finale over?' Someone came to Dimple's live and asked. In response, Dimple said, "The finale is not over and it will happen soon." 'Government protocols will be in place as soon as everything is complied with. "There is nothing wrong with Kovid," Dimpu told reporters.
'I'm always at home. Very few are released. That too only for the essentials. The clock is ticking '. 'I believe the question of whether the finale will be in this century will be in this century itself. Believe me, 'said Dimple with a laugh. 'Look at everything positively. It's not too late to know. We can all understand. Such a decision had to be made because of this Kovid situation '.
'You have not been with me for so long, so wait a minute. Not the grand finale. Then it is doing its own thing. Covid restrictions are being relaxed. We hope that the finale will happen soon ', Dimple replied to the fan. "I want to always be connected to you after the finale," he said.
'But I have a sense of accomplishment. Let me see everyone who supports me. I want to come live and talk to you once a week. Haven't seen the Bigg Boss episodes yet. I have not finished watching all your messages and videos. I thought I would look into it later. Monday then told me about the episodes', Dimple said.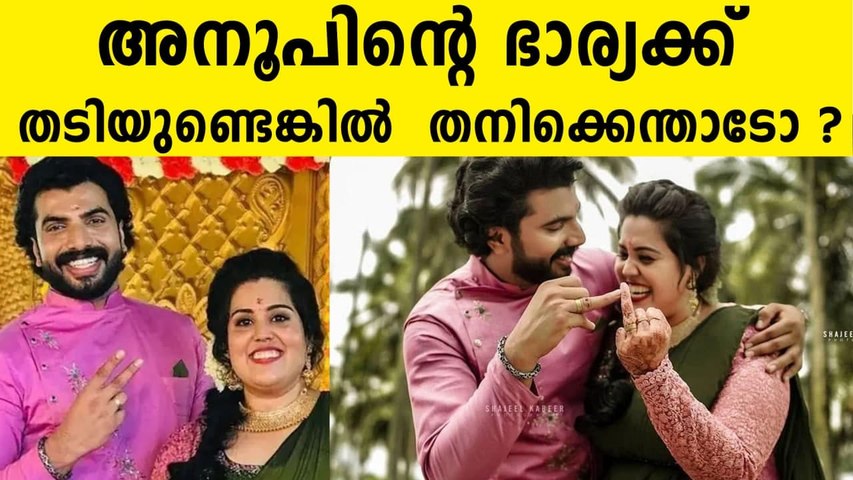 Body shaming on Anoop Krishnan's fiancee after their engagement video was out | FilmiBeat Malayalam
Meanwhile, many people came down with comments below Dimple's live. "The child speaks Malayalam better than before," someone said of Dimple. Another commented, 'Looking forward to a dance with the finale bell, will it happen?'