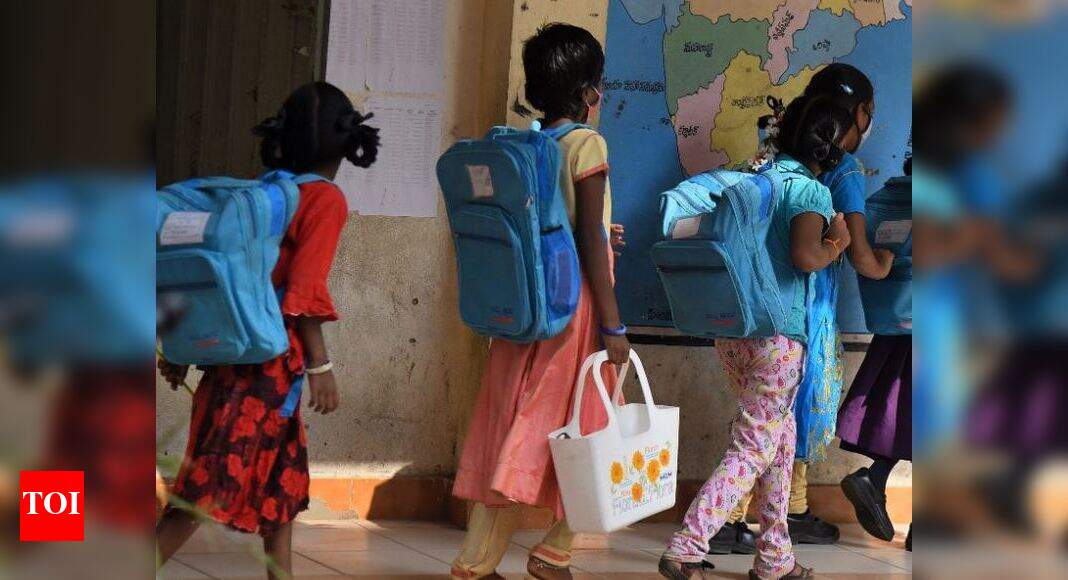 BENGALURU: As the number of Covid-19 cases increases in Bengaluru, more children under 10 are testing positive. This month, 472 children in that age group have tested positive for Covid-19, and the number is expected to exceed 500 over the weekend. Of the 472 cases, 244 are boys and 228 girls.
Experts say the second wave hit children hard because, unlike last year, many are spending time outdoors. Families, in general, move much more, which has increased the chances of transmission.
A member of Karnataka's technical advisory committee on Covid-19 told STOI he was not surprised by the growing number of infections in children.
"A year ago cases in children weren't as high because they weren't exposed to the virus. During the lockdown, they were confined to their homes. Now they are visiting parks or playing in the common areas of their apartment complex, "the MP said, adding that children could also become carriers of the coronavirus.
Experts say it's difficult to get children to wear masks properly and follow physical distance.
"When they accompany their parents to events like weddings, they are part of the crowd. In these contexts, children are the most vulnerable, "said the committee member.
During the first week of March, Bruhat Bengaluru Mahanagara Palike (BBMP) recorded eight to 11 cases of Covid-19 per day in children under the age of 10. Cases last week ranged from 32 to 46 cases per day.