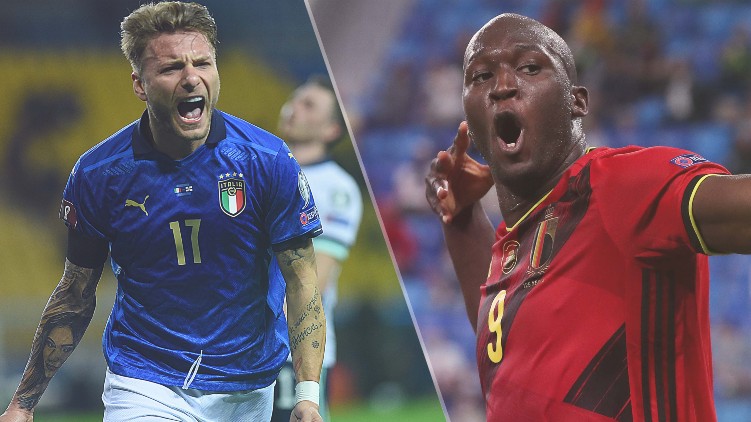 Big fight in Euro Cup quarter final today. Today's match is between Belgium and Italy, who are considered for the title. The match will be played at 12.30 pm Indian time at the home ground of German giants Bayern Munich at the Alliance Arena. Both teams reached the quarterfinals as their respective group champions and beat their opponents by one goal difference and booked the quarterfinals. Italy survived Austria's tough challenge when Belgium defeated Portugal.
World giants Bayern Munich 's home ground, Allianz Arena, will witness the tournament's most glamorous clash between world number one Belgium and Italy, who are unbeaten in 31 matches.
Belgium will be without two superstars today. Midfield engineers Kevin De Bruyne and Aiden Hazard were ruled out with injuries in the quarterfinals against Portugal. Therefore, it is not certain whether the two will play today. If Hazard and De Bruyne do not come down to play, it will be a heavy blow for Belgium. There is no threat of injury in the Italian line-up. Therefore, coach Roberto Mancini will field a strong squad.
The two teams have met four times before in major tournaments. They could not succeed in any of these. Italy won three matches and drew one.
Spain will face Switzerland in another match today. The match will be played at 9.30 pm Indian time at Gazprom Arena, Russia. Spain, who beat Slovakia 5-0 in the final match of the group stage, reached the quarterfinals after beating Croatia by five goals to three in the pre-quarterfinals. Switzerland, on the other hand, beat world champions France in a penalty shootout to advance to the quarterfinals.
The fact that captain Granic Zaka, who filled the pitch against France and won the game, will not play against Spain today is a big setback for Switzerland. Spain's attempt to take advantage of this and secure the semi.
Spain, who have faced Switzerland 22 times, have lost only once. Spain won 16 matches.
Story Highlights: Euro cup quarter matches start today