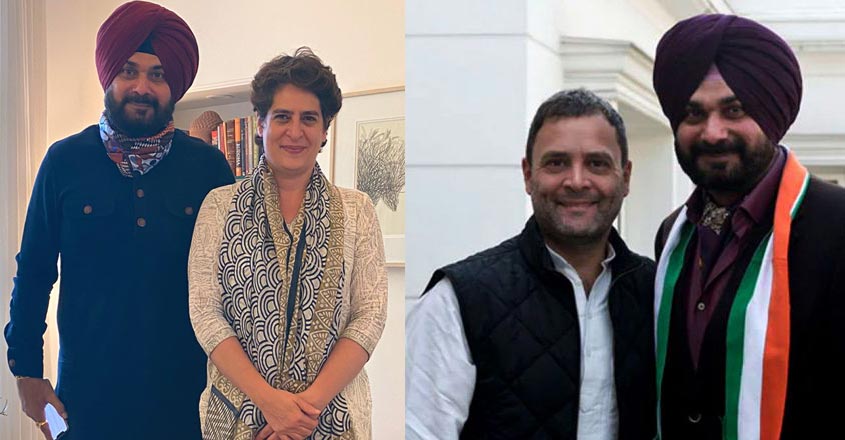 Former minister and Congress leader Navjot Singh Sidhu met Rahul Gandhi in Delhi amid differences in the Punjab Congress. Earlier, Sidhu had also met Priyanka Gandhi.
Punjab Chief Minister Amarinder Singh and Sidhu have been at loggerheads for days. Sidhu was summoned to Delhi for talks. According to reports, the party's national leadership is trying to resolve the issue by giving Sidhu a new assignment.
Sidhu's meeting with Priyanka lasted for four hours. The meeting with Rahul was later held at 7.30 pm on Wednesday. The announcement of the Congress High Command on the subject is likely soon. Sidhu himself told the media last week that Rahul had been summoned to New Delhi. But Rahul's response was that he had not scheduled any discussion with Sidhu.
Amarinder Singh had earlier said that he did not agree with making Sidhu the Deputy Chief Minister or the President of the Punjab Congress Committee. When the Amaninder Singh government came to power in Punjab in 2017, Sidhu was also made a minister. However, the differences between the two came to light in 2019 when Sidhu announced his resignation from the ministry. The two later made frequent allegations and counter-allegations.