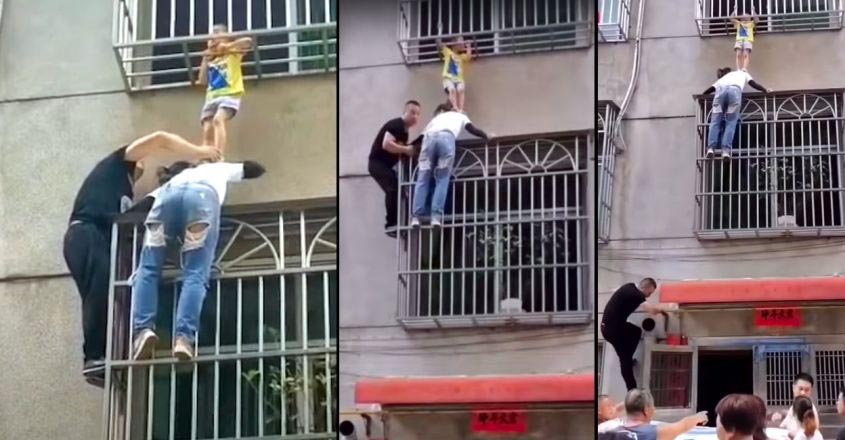 Accidents involving children falling from flats often occur. This is due to the negligence of the parents and the lack of adequate security on the balconies. The world was shocked to see the video of the incident in the central Chinese province of Hubei.
A passerby rescued a little girl who was trapped in the security bars of a second-floor window through timely intervention.
In the video, the woman heard the baby crying and climbed into the security bars of the downstairs window, holding the baby on her shoulders. For twenty minutes, the woman held the baby on her shoulder to prevent her from being harmed. The boy was later rescued with the help of two men. She says she does not know how she got the courage to do so, and that her consciousness as a mother may have given her the courage.
Many people commented on the video saying that babies should not be left alone in such dangerous situations and should be raised with care. The video shared on Twitter is now viral. The social world is praising the courage and care of that woman.