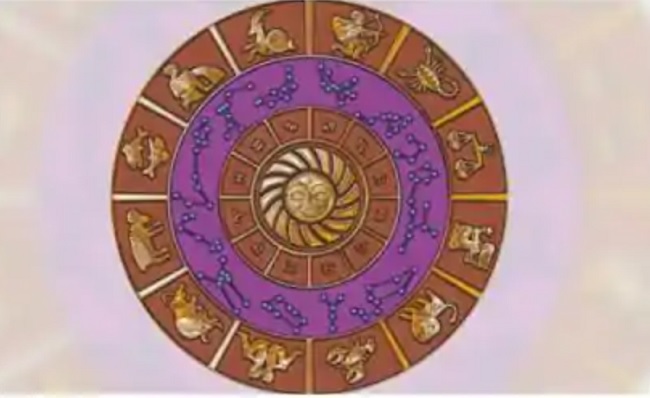 Here's a guide to the week ahead for you. Here are your forecasts for the period from March 29 to April 4
ARIES: This week, luck will be on your side. Therefore, it is advisable not to be in a hurry when performing a task and to work patiently. Be careful with any new investment. Businesses can run into problems due to poor decision making. Therefore, weigh your decisions before it is too late. A jovial atmosphere at home will work as a stress reliever and make you feel satisfied. Avoid being harsh when interacting with your spouse. Students will see a lot of positive changes. Those who aspire to go abroad will succeed in achieving their goal. In terms of health, this week you may encounter small problems related to digestion and blood pressure. It is advisable to maintain a healthy physical routine to keep the mind and body healthy.
Tip of the week: Don't work in a hurry
TAURUS: On the job side, you can sometimes feel like things aren't working out according to your plan. Because of this, you might sometimes feel unmotivated. However, you are advised to keep a low profile this week and prepare to bounce back strongly. All of the real estate transactions you have done in the past will likely be completed this week. This will be beneficial to you because you will succeed in securing your future. You will be able to get the support you need from any senior member of your family in difficult situations. However, for this to happen, you must first share your issues with your family. This week will be below average in health. You need to be careful with your diet and avoid eating anything other than homemade food.
Tip of the week: Keep a low profile
GEMINI: This week you could execute some pending financial plans that will prove to be profitable. It will help you save money and improve your financial situation. Stay away from all kinds of negative thoughts in order to do better in your career. Otherwise, you might get distracted, which may cause you trouble in times to come. Avoid arguing with family members over trivial matters. Do not lose your mind and try to understand others correctly. At this time, you can witness an improvement in the health of a member of your family, which will bring a sign of relief and reduce mental stress. Students should not underestimate their abilities in the face of criticism from others. It is better to sign up for a professional course and give your best.
Tip of the week: Keep negative thoughts at bay
CANCER: During this week, an unexpected increase in spending can disturb your peace of mind. To avoid stress, stay calm and make a plan to get out of it. Don't lose patience in case you have an argument with coworkers or the elderly in the office. Your will will become stronger, which will help you perform better in professional life. During this time, you will have a lot of opportunities which will yield results in the future. Do not neglect them. Those who face problems in married life will soon have a new life. Students entering competitions are advised to work hard to tip the results in their favor. Your health will likely improve and you will remain happy and cheerful.
Tip of the week: Keep an eye on your spending
LEO: This week your financial situation will remain strong. As expenses increase, so will income. As a result, you will add luxury items to your list. During this time, your leadership and administration skills will be improved. Because of this, you will be able to establish your distinct identity and respect in the workplace. You will be able to spend quality time with your family, which will add to your happiness. If there is a member of marriage age in your family, the person's marriage can be repaired. Students seeking admission to their institution of choice will achieve favorable results. Your health will probably remain indifferent. Avoid traveling as this can be counterproductive.
Tip of the week: Family celebrations on the cards
VIRGIN: You will be able to increase your bank balance this week. You will focus on accumulating wealth that will help guard against future risks. This time you will advance in your career, but you are advised not to lose patience. Sometimes you can get frustrated with your efforts and feel helpless. Avoid expressing these emotions on your loved ones, you could hurt them in return. Singles can expect to meet someone who will lead to a new relationship. Married people will experience harmony in their relationship. Students will perform better on exams that they have been waiting for a long time. Health issues related to the eyes and throat should not be ignored.
Tip of the week: Don't be capricious
BALANCE: Keep moving calmly towards your goals without bragging about your skills and abilities. Don't blindly trust anyone and reveal your cards in front of everyone until you achieve the desired success. If your money has been stuck for a long time in the past, this week you can finally get your hands on those funds. The health of your spouse may be bothering you. Your friends will be a source of joy for you and you are planning to have a little reunion with them. Those of you who are studying will not be reluctant to work hard, which will help you achieve favorable results. This week you need to pay special attention to your eating and drinking habits. Avoid overeating, otherwise you might experience stomach problems.
Tip of the week: Don't brag about yourself
SCORPIO: You will get the appreciation and support of your superiors and senior officials this week. Apart from that, short work-related trips will benefit you. The current planetary position indicates some unwanted expenses in your life. However, due to the constant stream of income, your financial situation will remain favorable. This week there will be positive changes in your father's health and you will be seen spending time with him and discussing household issues. This will help you improve your understanding and gain their support. It is a good time for the students who are associated with creative subjects and they will succeed in overcoming the problems in their studies. Your dedication to your health will help you get rid of any existing ailments.
Tip of the week: Plan a short trip
SAGITTARIUS: This week, all the unfavorable situations from your past will turn out in your favor in the workplace. It is advisable to make the most of this moment and do nothing to gain the appreciation of your elders. It can also help you get financial benefits. However, avoid investing in land or property, otherwise it can prove fatal to your financial situation in the future. For those who are studying, your previous hard work in education will help you get results in your favor. Also, those of you who are planning to pursue higher education, this time around will be especially good. In terms of health, you will be able to get rid of your previous problems and lead a healthy life.
Tip of the week: Take advantage of the favorable moment
CAPRICORN: This week, you will not suffer from any financial crisis since luck will favor you. You may need to revise your plans and policies while making the necessary decisions. The outcome and the benefits will prove to match your efforts, so make decisions wisely. Students should be careful, otherwise there is a possibility of wasting time in unnecessary activities. Therefore, it would be better for them to consult elders or teachers to receive the necessary advice. This week, you will stand in solidarity with your family and friends. But despite this, don't let your friends and family take advantage of your generous nature. Otherwise, you may have to face some issues later. Health issues related to the joints and legs should not be overlooked.
Tip of the week: Make decisions wisely
AQUARIUS: This week you need to take care of our health because the planetary position indicates the possibility of injury. Take all the necessary precautions. If you've been having financial troubles for a long time, things should improve this week. You will find new ways and sources to increase your income. Professionally, your skills will be tested. In order to get the desired results, you need to focus on your efforts. You can also use the experience of your seniors or mentors for this. It is possible that someone is moving into your family. In addition, you will spend a lot of time with your family discussing important household matters. Your relationship with your spouse can be a bit cold at times, so avoid being reactive.
Tip of the week: Protect yourself against injury
PISCES: You will have a hectic week due to the increased workload on all fronts. Therefore, it would be better if you did not lose patience under any circumstances. Keep an eye on the future while making any important decisions. Some of your financial challenges will be overcome this week. There are favorable indications for getting money and it will help you out of any unfavorable situation. Since you may not have been able to devote enough time to your family in the recent past, you will be seen filling the void this week. A small family celebration seems to be on the program. Students should avoid arguments and focus on their goal. Health issues related to seasonal infections and allergies can bother you. Work on improving your immunity.
Tip of the week: Stay patient
(Neeraj Dhankher is an astrologer with skills in Vedic Astrology, KP and Nadi. He is founder and CEO of Astro Zindagi. Observations are made by the writer based on his own analysis)
Click here for the latest Direct-to-OTT versions (list of daily updates)