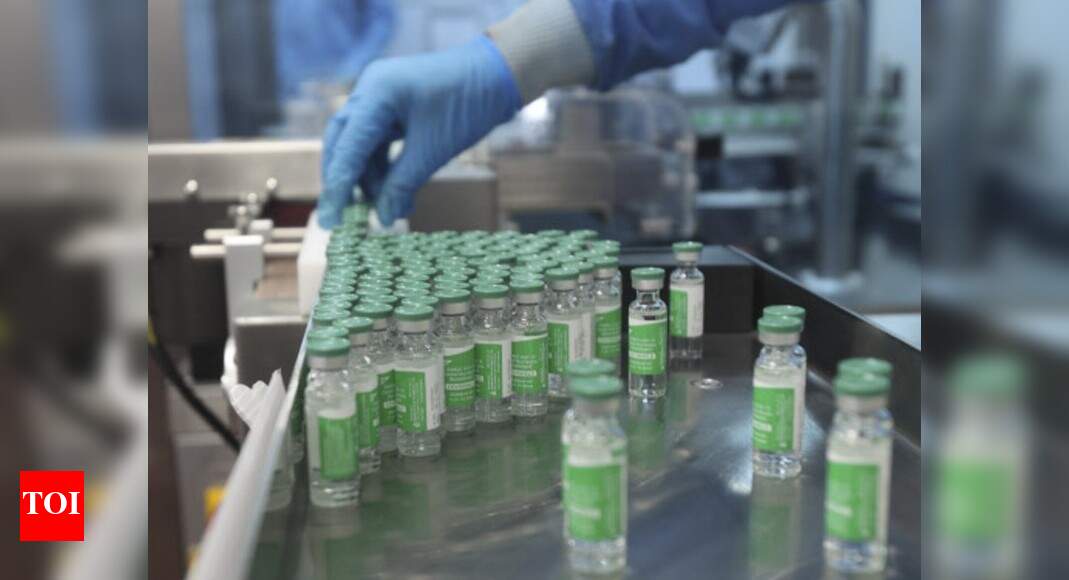 MUMBAI: UK-based pharmaceutical company AstraZeneca has given legal notice to its Pune-based manufacturing partner Serum Institute of India, on delays in the supply of its Covid-19 vaccine.
The notice comes after Serum Institute delayed the shipment of vaccines to the UK, and subsequently failed to meet its obligations to other countries that are part of the Covax program. Serum Institute attributed the delay to the Centre's decision to halt vaccine exports, while its CEO, Adar Poonawalla, according to media reports, said SII temporarily prioritize national needs.
In mid-March, the Center decided to slow vaccine exports amid a sharp increase in Covid-19 cases. Demand for vaccines also jumped after the government expanded its vaccination campaign, easing eligibility criteria for the 45 and over age group from April 1.
The majority of vaccines administered in India are Covishield (manufactured by SII); the rest is Bharat Biotech's Covaxin. The serum has so far supplied around 100 million doses to the Center, while it has exported 60 million.
Company sources said they were confident the matter would be resolved soon and that the government was aware of it. With a limited supply of vaccines and growing demand due to increasing cases of Covid-19 in some countries, shortages and supply constraints are seen in many parts of the world.