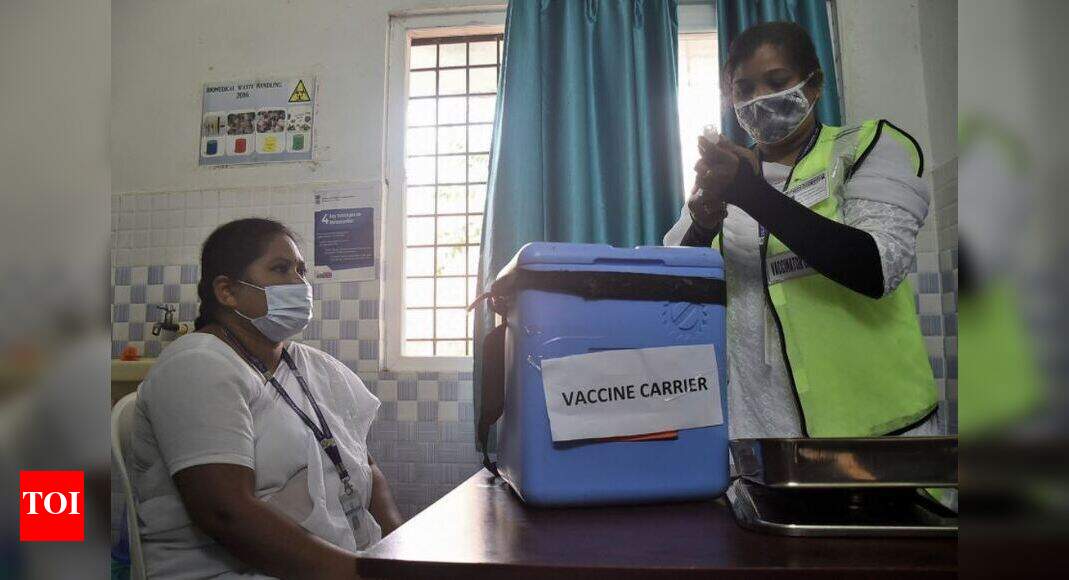 NEW DELHI: Around 96,000 vaccinators have been trained for the Covid vaccination program the government plans to roll out in January even once a vaccine is approved.
State governments, district officials and city commissioners have been urged to set up ground staff, logistics and IT systems to carry out the campaign which aims to cover 30 crores of 'priority population' by July.
In a high-level meeting with all states and UTs on Thursday, the Center called on them to ensure effective preparation. A dry run will be hosted by all states and UT on January 2. "It is proposed that the activity be carried out in all state capitals at at least three session sites. Some states will also include districts that are in difficult terrain or have insufficient logistics. support, "one official said. Maharashtra and Kerala are likely to schedule the dry run in major cities other than their capital.
TOI announced Thursday that the Ministry of Health was planning to organize a nation-wide exercise before the deployment of the vaccination program.
The drug regulatory body's Covid vaccine expert group is expected to meet on January 1 to review the emergency use authorization for Covishield from the Serum Institute of India and Covaxin from Bharat Biotech.