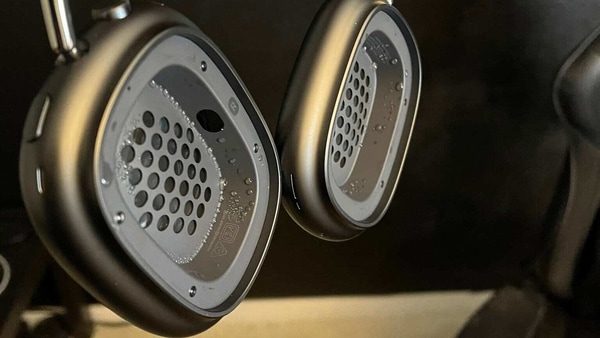 Some Apple AirPods Max users have reported issues with condensation in the earbuds of the earbuds. According to reports, water droplets form under the removable ear pads near the conductors.
These newly launched ₹Headphones worth 59,900 seem to be susceptible to this condensation issue due to the generous use of metal in the design. Compared to Apple AirPods Max, other in-ear headphones use more plastic than metal.
Users took to social media to complain about this issue and one of the users even provided pictures to show the issue and others responded to his stating that they were also facing similar issues. .
So, uh … my AirPods Max are forming condensation after prolonged use. They have never been used in a humid environment. Water got inside the pilots and caused problems with ear detection. I mainly wear them indoors, sitting at a desk, nothing crazy. Great problem pic.twitter.com/0pWicvxLv9

– Donald Filimon (@donaldfilimon) December 27, 2020
Twitter user Donald Filimon shared images on Twitter and Reddit showing water droplets in the ear cups of a space gray-colored AirPods Max with the ear pads removed. There are highly visible water droplets inside, near the conductors.
Filimon reported that he uses the headphones in non-humid environments, mostly indoors, and mentioned that the water droplets cause problems with ear detection on the headphones.
Both Twitter and Reddit threads responded to users reporting similar issues, showing that what Filimon was facing was not an isolated incident.
This condensation issue is surely a problem, but especially since headphones cost a lot ₹60k. With a price tag like that, Apple's AirPods Max are one of the more expensive mainstream headphones available today and a problem like this is indeed concerning.
According to Cult of Mac, this condensation issue may be caused by sweat in the user's ears. Although sweat condensation inside the earbuds is not an uncommon problem, as over-ear headphones are supposed to fit snugly. The problem here is that the AirPods Max is unable to handle these amounts of sweat or humidity.
In practice, since the ear pads are removable, periodic cleaning of these water droplets with a soft cloth should be fine. However, if they get into the pilots, they can cause significant damage.