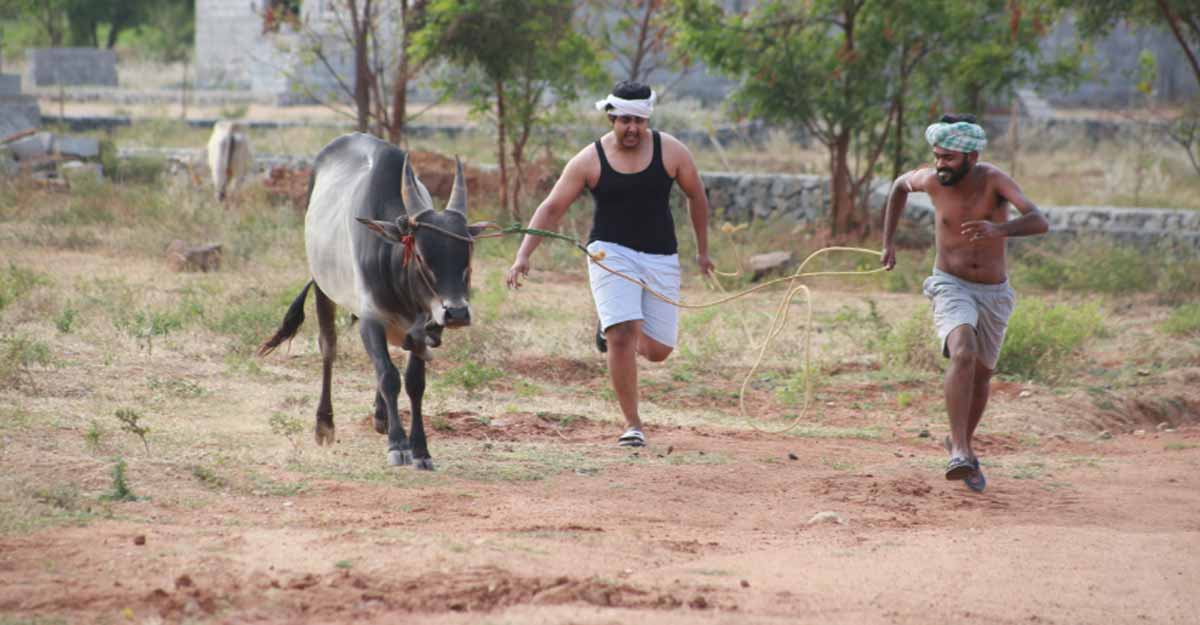 The beginning of the preliminary work of the Tamil film directed by Vinod Guruvayoor with Sarath Appani in the lead. Palani Surabhi Tapovathil has started a training camp ahead of the shooting of the movie 'Jallikettu'. Adventurous training takes place with real javelin throwing bulls. It is difficult to approach these bulls, which are very violent. After about three days of hard work, Apani Sarath was able to untie and walk the bull.
Training is mandatory for everyone working on this film. Because if the bull is not familiar with the smell and movement of everyone in the crew, he will become violent. The Kangeyam bulls are commonly used for javelin throwing competitions. These bulls are special breed bulls used for breeding. Kangeyam bulls are characterized by a very tight neck and strong short legs.
Jallikettu uses specially trained bulls to chase, bite and kick those who run towards him. Do not harm only the person who normally feeds you. The bulls used for grazing are strong enough to weigh two to four tons.
The horns of the bull, which is left open for competition, are moistened and oiled. If a warrior wrestles with a bull and grabs the bull's horn and knocks it to the ground, he is declared the winner. You just have to be more discriminating with the help you render toward other people. Only men participate in jalliket. Fighting often results in fatal injuries or loss of life. Dozens of deaths and more than 200 disabilities are reported each year.
The story, screenplay and dialogues of the film are by Jayaram Sivaram. Produced by Jayaram Sivaram under the banner of Rich Multimedia. Camera Sushant Sreeni.