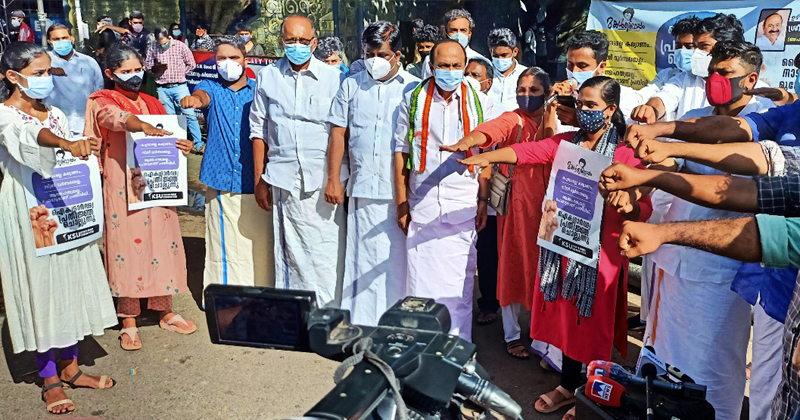 Kozhikode: A help desk has been set up in the office of the Leader of the Opposition for girls facing crisis over dowry. Opposition leader VD Satheesan made the announcement at the state level inauguration of the 'With Daughter' campaign launched by the Leader of the Opposition against dowry harassment.
The second phase of the 'With Daughter' campaign will see the launch of a help desk that will provide legal aid and other assistance. Individuals and organizations should start such help desks and support girls. Many girls today commit suicide thinking that it will not be a burden to their family. VD Satheesan opined that divorce is better than suicide and the society should be ready to correct them.
Dowry-related murders and suicides are on the rise. There was a generation that looked down on those who asked for dowry. As the cycle of time turns, the number of people in the society who are ready to ask for and buy dowry is increasing. This is a false trend. No more daughter's life to be lost in the name of dowry. Dowry marriage should no longer take place in Kerala. Girls and boys must decide not to pay dowry. Girls need to keep in mind that life is not about losing, it is about fighting. The Leader of the Opposition said that the society should hold them together and give them confidence and self-confidence.
State President KM Abhijit said that KSU will go ahead with the campaign started by the Leader of the Opposition. In the present situation, dowry has become a means of taking the lives of girls. Abhijit said that dowry has become as epidemic as Kovid.
The event was organized by KSU as part of the 'With My Daughter' campaign. KSU District President Adv. VT Nihal administered the oath of solidarity. KPCC General Secretary Adv. Praveen Kumar, former DCC president KC Abu and Youth Congress district president R Shehin spoke.