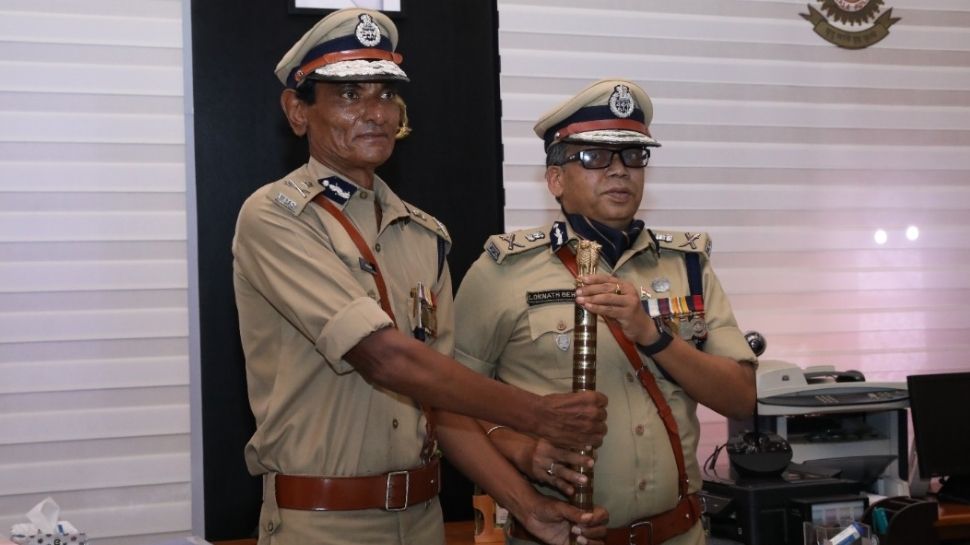 Accompanied by senior police officials, Anil Kant arrived at the state police chief's office and was received by outgoing DGP Loknath Behra with a bouquet.
Anil Kant has been appointed as the state police chief. Incumbent Loknath Behra handed over the reins of power to the new chief at a function at the police headquarters. Senior police officers attended the function.
1
/ 5
Anil Kant has been appointed as the new state police chief. Baton handed over. The decision to appoint Anil Kant as the new DGP was taken at a cabinet meeting here today. Service
2
/ 5
The decision was made without setting a deadline. Loknath Behra is retiring
3
/ 5
Anil Kant, a native of Delhi, is the first officer from the Dalit community to become the state police chief. It also has the distinction of being the police chief directly from the ADGP chair.
4
/ 5
Unexpectedly, Anil Kant made it to the UPSC's shortlist of three. Anil Kant is pursuing his civil service after completing his MA in Political Science from the University of Delhi.
5
/ 5
Anil Kant is a 1988 batch IPS officer