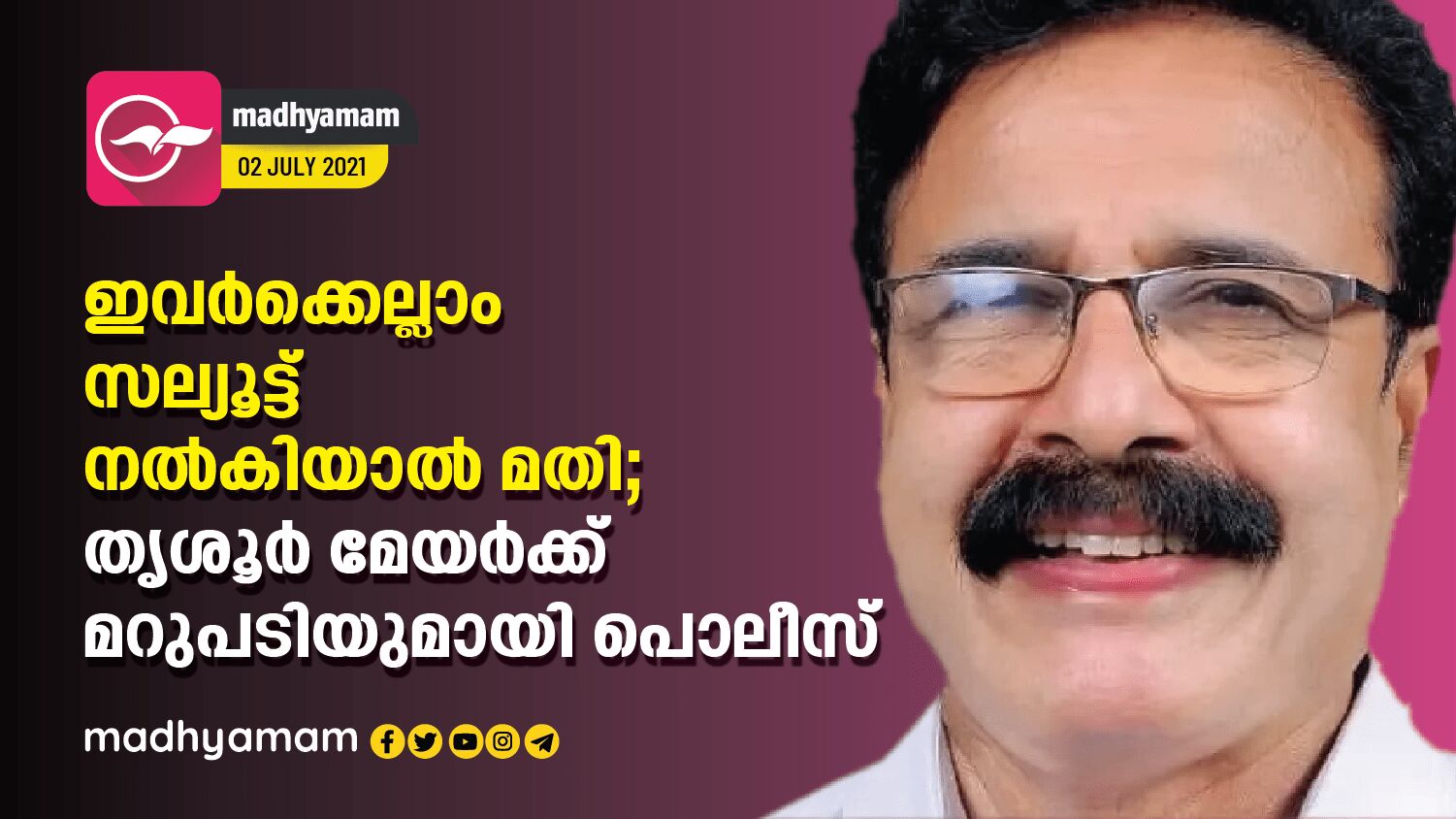 Thrissur: The mayor of Thrissur MK told the DGP that the policemen on duty do not respect and salute. Police respond to letter from Varghese The letter said police officers on duty evacuated unnoticed as the official vehicle passed by and showed no respect for protocol. The DGP's office had forwarded a letter to the Thrissur Range DIG directing him to take appropriate action.
However, police said the mayor's letter stating that he was in a position close to the governor and the chief minister by protocol and not saluting him was not legally valid. The police standing order said that although it is mandatory to salute the body, the people's representatives including the MLAs and various officials do not need to salute.
The Ramavarmapuram Police Academy trainers also make it clear that 'salute' is clearly defined as 'the outward expression of inner respect'. Chapter 18 of the Kerala Police Standing Order clearly states who should salute.
Although the MLAs and the Chief Secretary are not present, the MLAs are considered as the people's representatives. According to the protocol, the Chief Secretary is below the MLA. Accordingly, even the Chief Secretary is not eligible for the salute.
President, Vice President, Governor, Union and State Ministers, DGP, ADGP, IG, DIG, Supreme Court-High Court Judges, District Police Chiefs, S.P. Other officers of P rank, Unit Commandant, District Collector, Sessions Judges, officers of field rank (in uniform) in the Army, Magistrates, Commissioned Officers of the Armed Forces, ranks of rank from SI, and corpses are eligible for salute.