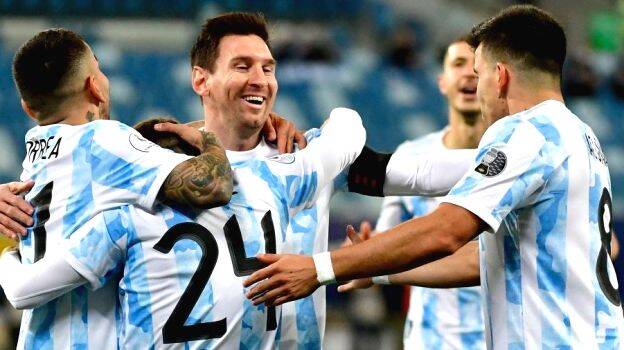 Argentina beat Bolivia 4-1 to become Group A champions in the Copa America quarterfinals
Brasilia: Two goals, one lead; Argentina's victory in the match, which holds the record for most matches played for the country, was all the rage. Messi and his team beat Bolivia 4-1 in the final of the preliminary round.
Argentina topped Group A with 10 points from four matches. Bolivia lost all four of their matches. This is Bolivia's 12th consecutive defeat in the Copa. Argentina will face Ecuador in the quarterfinals.
In another match, Uruguay finished second in the group with seven points after a goalless draw against Paraguay. Paraguay finished third with six points and Chile fourth with five points. From Group B, Brazil, Peru, Colombia and Ecuador also reached the quarterfinals. Bolivia and Venezuela were eliminated.