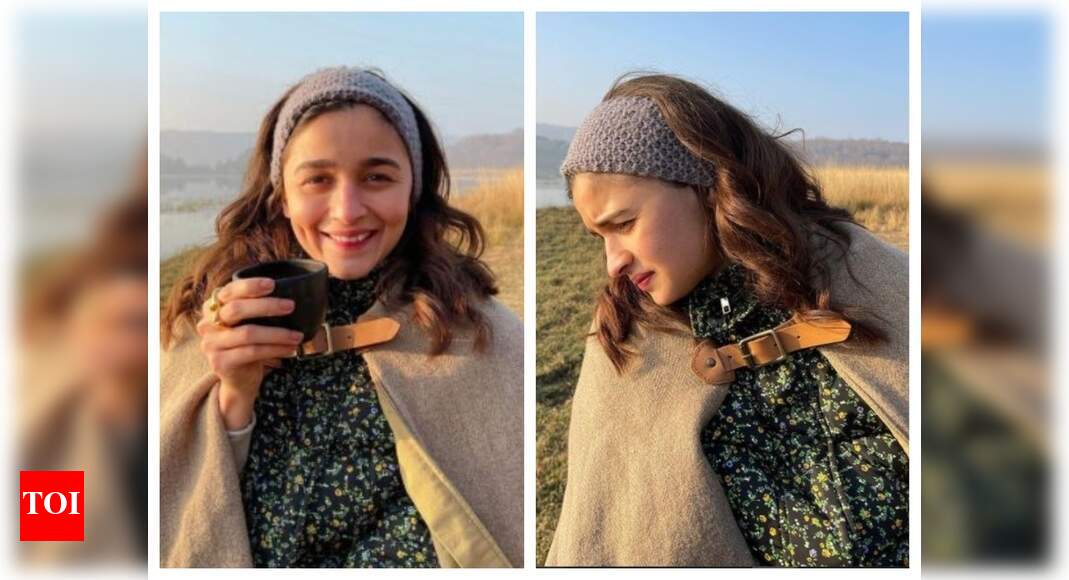 Alia Bhatt and her sister Shaheen Bhatt appear to be enjoying their sister time together on their safari in Ranthambore.
Alia became her big sister's muse as she captured her candid photos, one that included her famous 'face at rest'. The photo saw the actress with a frown on her face as she focused her attention on something she had seen.
Teasing his little sister, Shaheen shared the photo with a caption: "This bird reminds me of someone but I can't say who."
BFF, Masaba Gupta burst out laughing in the comments section and said, "That's Aloo's restful face for everything."

For those who missed the joke, a photo of Alia with a troubled expression on her face has gone viral on social media. Alarmed to see the picture of the sets, worried fans asked the actress what was wrong. However, Alia assured everyone that there was no need to worry as it was just her "resting face".
True to the party spirit, Alia then shared a happy photo of herself as she posed with her cup of coffee.

"Some days, happiness smells of coffee, breeze and trees," she captioned the photo.
The Bhatt sisters are enjoying their time at the national park with Alia's superstar boyfriend Ranbir Kapoor and his family, where they will usher in the New Year 2021 together.