Kerala
oi-Ajmal MK
Kannur: Akash Thillankeri has issued a warning against the DYFI district leadership. The DYFI district secretary is spreading nonsense. Akash Thillankeri has stated that he will have to respond publicly if this continues. Akash Thillankeri was responding to a comment following a post he shared on his Facebook page. He is portrayed as a spy in a single day. Akash Thillankeri also clarified that despite the attention given to such false propaganda, if they are not ready to correct it, I will have to respond publicly. Here is the full text of Aakash Thillankeri's post ..
Sympathy is voting, we never need to know those 9 people: Feroz and Sajna say
Those in charge of the youth organization will react in the same way when they post that it is through a Facebook post that they have quoted with the killers of Comrade Babu Vettan. It's a kind of emotional turmoil. It is deliberately fabricated. People close to me may not believe it, but when they become the DYFI district secretary, they will assume that it is authentic.
We harvest all the fields … Some sapling planting views in the fields of Kannur silk
Anyone who betrayed the martyrs should be exposed by their names. I challenge those who unleash that propaganda in my name. If you can prove that I did it, I can stand in the street and stone you to death. There is no lesser punishment for betraying the party. I will also have to respond publicly if such false propaganda is noticed and they are not willing to correct it.
That 'treason case' will be a movie; Aisha Sultana makes her own life into a movie; Work has begun
I was expelled when the party responded to the Shuhaib case. That is something that I, you and the party are all convinced of. The party has no obligation to do anything I do since then. That is a fact. As a person who loves the party, I can not accept the tendency to spy overnight.
Guest Rao shines in hot look; New photoshoot for trending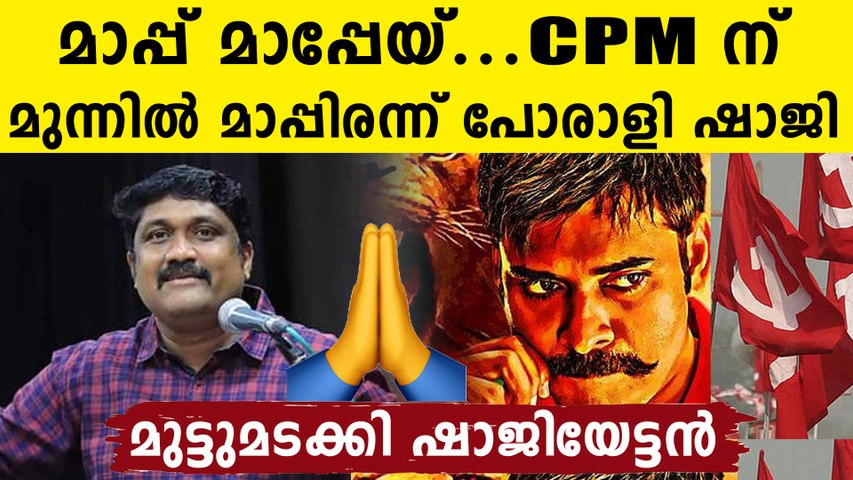 Shajiyettan knelt in front of the CPM … Rahim did something wrong
English summary
Akash Thillankeri warns DYFI: 'I will have to respond publicly if this continues'