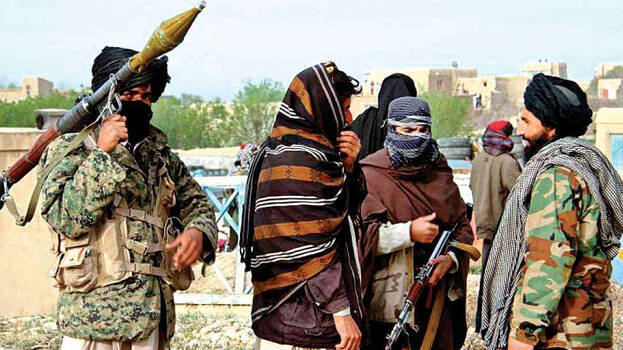 Kabul: Al Qaeda's plot to attack World Trade Center The Taliban, which was hit hard by the US onslaught, is reportedly on its way back. The Taliban is retreating following the withdrawal of US troops from Afghanistan. The U.S. intelligence service has estimated that the Afghan government will collapse in just six months if the United States withdraws completely from Afghanistan.
The northern part of Afghanistan is already under Taliban control.
The Taliban now control 107 of Afghanistan's 398 districts. The decision to withdraw all US troops from Afghanistan is due by September 11. Taliban militants are at war with government forces in several places. Even Afghanistan's main border with Tajikistan is now under their control.
Fear of Pakistan
Afghanistan has always been a treasure trove for Pakistan. Afghanistan was the factor that brought the United States closer to them. During the USSR era, the United States poured millions of dollars and weapons into Pakistan to spread terrorist activities in Afghanistan. Even after the end of the Cold War, Pakistan had resorted to various tactics to turn the militants against India. Even in the Indian airstrikes, the militants saw Afghanistan as a safe haven.
Meanwhile, with the 2001 terrorist attacks in the United States, Pakistan was once again on the verge of collapse. Pakistan, which has given up US military bases to fight the Taliban and acquired billions and weapons in the name of aircraft, now fears that the Taliban will gain strength if the US withdraws. In a recent interview with Chinese media, he shared the concern that the Taliban would consider the US withdrawal from Afghanistan a major victory. Imran Khan said the situation was "worrying" if the Taliban did not move towards a political compromise. Khan fears that if there is a civil war in Afghanistan, it will have repercussions in Pakistan as well.
Taliban and ISIS
If the Taliban and Al Qaeda controlled Afghanistan before the US invasion, ISIS now has a presence in Afghanistan. The young women had come to Afghanistan from India to join ISIS. But now ISIS is in a state of decline.