Sanusha has acted with Dileep as a child actress and later in the lead role of Dileep. Sanusha co-starred with Dileep in Mr. Marumakan. Sanusha has a close relationship with Dileep, his wife and actress Kavya. Sanusha also shared an old picture with Kavya last day.
Sanusha recalls that she acted as a child in War and Love, Flying Saucer and Meesha Madhavan and later as Dileep's heroine in Mr. Marumakan. Sanusha said it was an unforgettable journey and a blessing.
Sanusha says that Dileep is a good man, helpful and a very supportive colleague in spite of any negative incidents. Sanusha said that many people remember the help that Dileep did and the movies that made them laugh, cry and enjoy themselves.
Sanusha ends her post by saying that she is thankful and happy that she got to know Dileep and work with him. Sanusha has also shared an old picture with Kavya Madhavan. Sanusha says that she and her sister were treated like Kavya and only with the love of a sister and that is still the case today.
Actor Dharmajan had expressed his closeness to Dileep while speaking to Manorama News on Tuesday. Dharmajan's response was related to the case of attacking the actress. Dharmajan said he believed Dileep was innocent in the case.
Dharmajan said that Dileep was like his own brother. It was Dileep who brought him to cinema. On the day Dileep was released on bail, Nadirsha called him and told him that he had left Dileep. According to Dharmajan, Dileep was seen driving home in the guise of a man.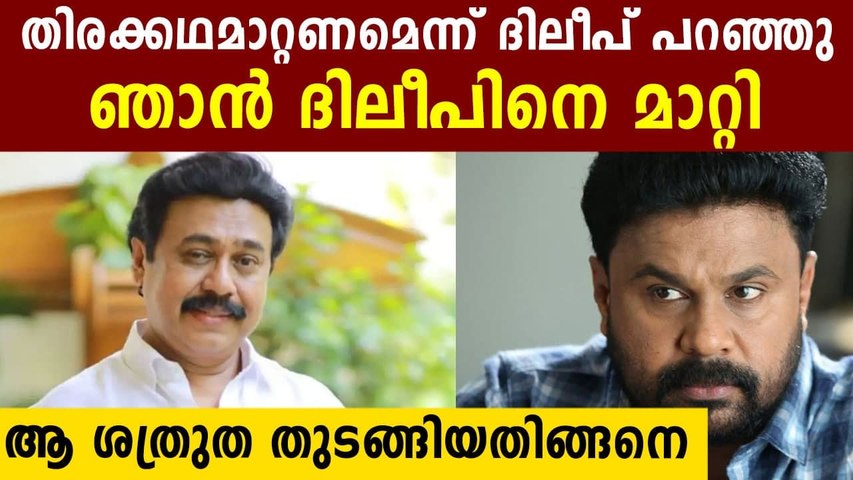 'I don't value hero that questions director': Vinayan about Dileep
Dharmajan said he was drunk at the time. When she saw him suddenly, she could not bear it. It was news that Dharmajan was crying in front of the jail that day. Dharmajan says he never felt that he should have done so. It may have been used against him during the election. Dharmajan added that he believes that Dileep will not do whatever anyone says.