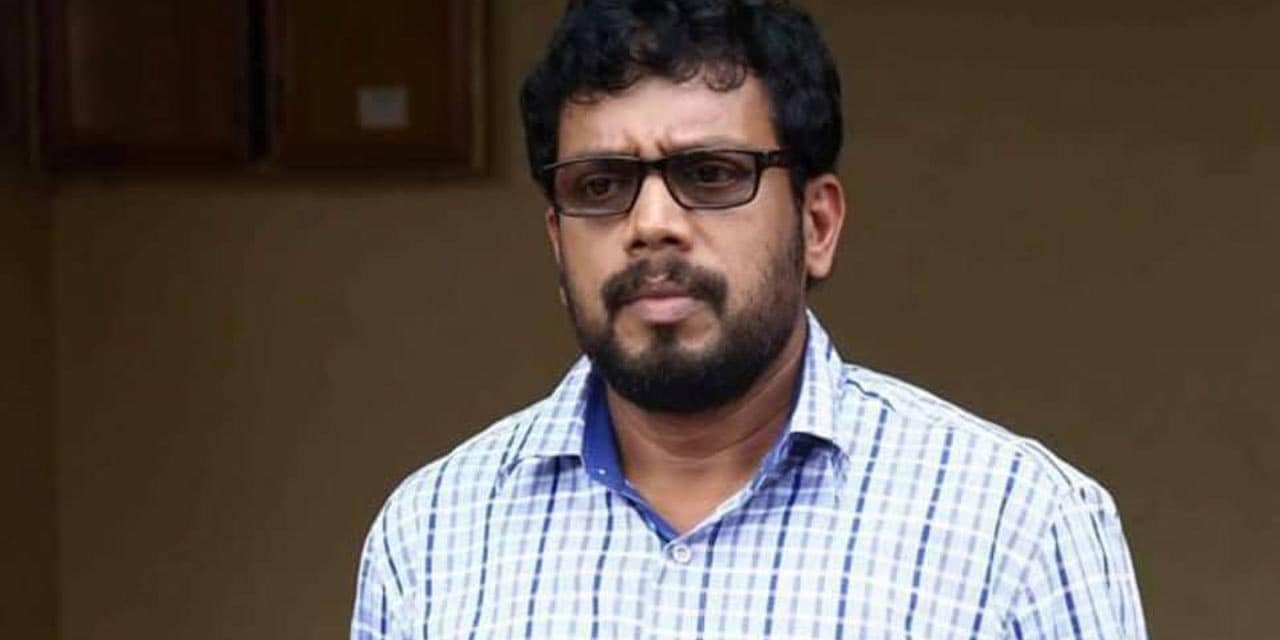 Actor VR said that he could not tolerate the arrogant and inhumane treatment of government officials who constantly interact with the people in times of distress. Wrist. Manikandan was describing the incident where he was fined by the police for not wearing the mask he was wearing. Manikandan was fined for not having a double mask when he went out to buy vegetables from home. Manikandan says that they do not understand the joy that comes from treating people like this without mercy.
Manikandan's words:
The way many things are implemented ….!
When he was released last day, he was stopped by police. Mistakes should be punished, no doubt. The offense was not writing the affidavit and keeping it in hand. It is a mistake to be punished. I do not dispute that.
But when I was going to buy vegetables from home to the nearest shop, I had no idea why I should have the above affidavit on hand. All this became very clear at the CM's press conference, when the hairless policeman in his head winked at me that he was tearing his throat out every day for people like you. Nowhere does the Chief Minister say that a note should be written like this to go to the nearest shop and buy goods from the place of residence. And he's not a sore throat, he's very calm.
Isn't that what I always see …?
It seemed strange that he should be charged with the next offense when there was an attempt to defend him. " He doesn't need to talk anymore, he needs a double mask when he comes out …. no …..? " I said N95.
N 95. It is only written.
I did not write it, I do not know how to make it. I have learned not to go talking to a man who reacts so empty. I went back with a fine of five hundred rupees.
The affidavit was in the possession of a neighbor, but he had written it down for Rs 500 as he did not have his phone number written on it. I was relieved to think it was a donation to the government in times of distress. Did he save the money for some other purpose?
Some of us may have seen the video of a woman police officer in Nilambur treating a mother over the age of eighty the next day. We have to wonder who will come to control all the officials who turn things that are said only for the good upside down like this …?!
Government officials, who are constantly dealing with the people, are behaving in such an arrogant and inhumane manner, which is unbearable in this time of crisis. Sir, your life is safe because you have a monthly salary from the government. No need to worry. That's great luck ….!
But please do not view that sense of security as support for the power to abuse a poor person. Because think that the vast majority of people who come are suffering from not being able to work and crossing the bridge between life and death. Treat us poor people with a little compassion. Is the application.
We also see thousands of employees who have forgotten about Kai May and are immersed in the workplace. We have the utmost gratitude and respect for all of you. You can not say this to such people who live in the shadow of you ….
At least twice a month I get a call from the bank, telling me about the loan repayment. The logic of telling us to close the whole country and close the bank without delay, despite the rule not to go out, does not appear in our little-minded deliberations. Banks should be told not to call and harass them like this. They are poor and will do anything for fear. Let it be time to go out, let there be an atmosphere to work, even if they close, otherwise confiscate and go ….
No one should be proud, because the plague is not ours … otherwise, people will die en masse if such scams and harassment continue. Yesterday we saw a father, mother and their golden mole commit suicide ….! Have mercy. Tell officials not to forget etiquette. Aren't they all human …?
With this post, it is not written with the assumption that anyone will benefit in any way. The sole purpose is to share the feelings of the mind with you. Another thing, I think preventive exercise can start from tomorrow. That too is just writing. I tell you what I see. Think of it that way. Will read …. see you tomorrow.