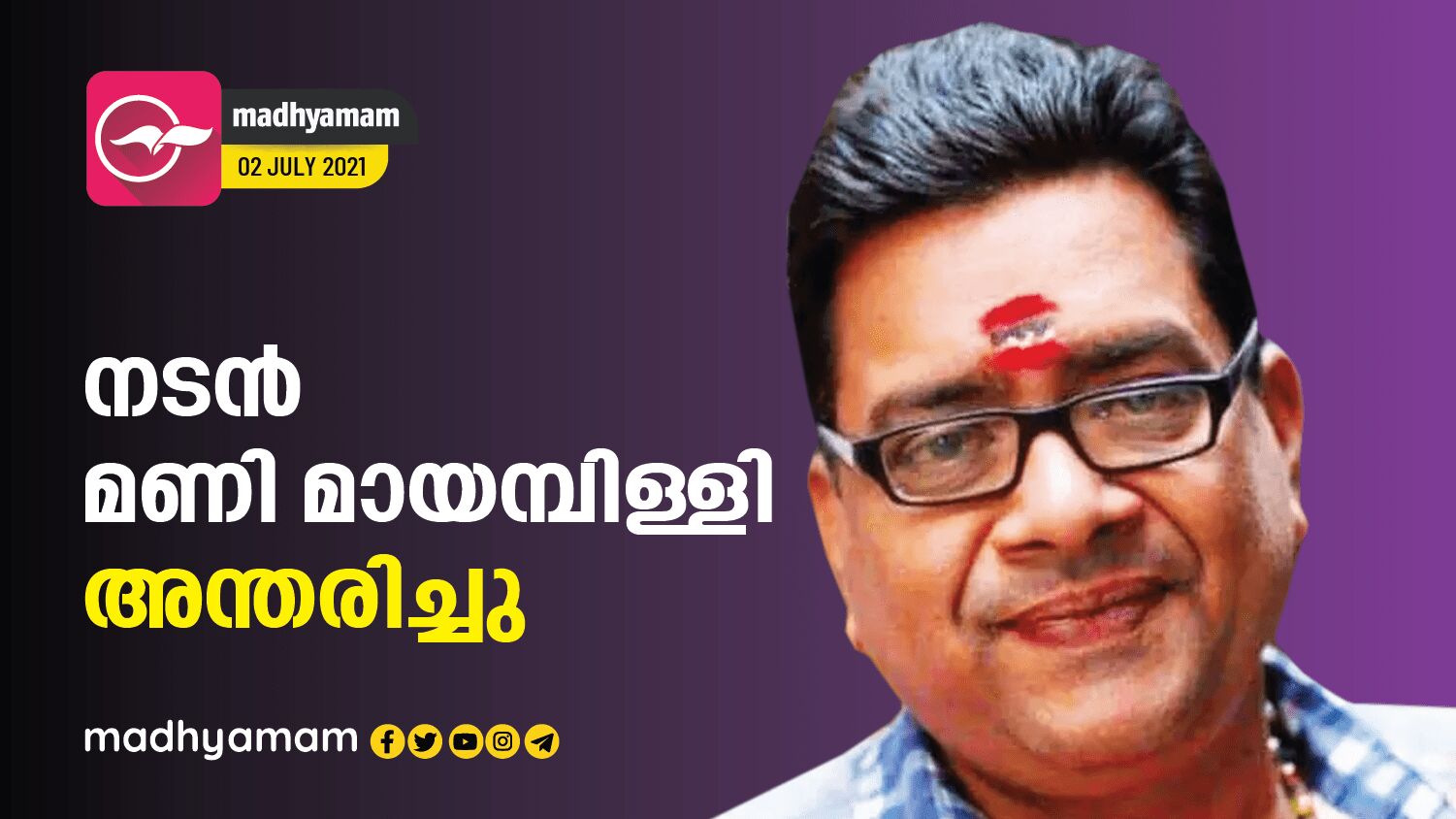 Paravur: Kerala Sangeetha Nataka Academy Award winner and professional drama, serial and film actor Mani Mayampilly (Manikandan-47) has passed away. He died at his home on the south side of Chendamangalam on Friday evening. Neelakanthan is the son of Ilayath and Devaki Antharjanam in Mayampilly Illam, Kottapuram, Thrissur. Paravur has been living in Chendamangalam for about 15 years.
He has been active in the theater since the play Kuttanum Kurumbanum by Karthika Natakavedi, Manappuram, Thrissur. He won the Kerala Sangeetha Nataka Academy Award for Best Drama Actor for the year 2015-16 for his performance in the play Kadathanadan Pennu Thumpolarcha by Thrissur Yamuna Entertainers. In this play, Thumpolarcha's husband Pakkanar and his grandfather won the award for their performance in a double role.
He also worked in the field of drama in Thiruvananthapuram for a long time. Thiruvananthapuram Sangh Chetana, Ochira Nila, Rajan P. He has played important roles in the plays of many theater groups, including Devin Cherthala Jubilee. He has acted in a number of serials such as Saffron, Indulekha, Chandanamazha, Devi Mahatmyam, Bhagyajatakam, Nilavilakku, Alphonsamma, Balaganapathi, Alauddin and Atbhuthavilakku and in a few films including Chaitanyam and Sathyan Anthikkad's Jomon's Gospels.
Wife: Sreekumari. Children: Akshay and Abhinav. Burial will be on Saturday 12 at Kovilakam Public Cemetery, Chendamangalam Fort.