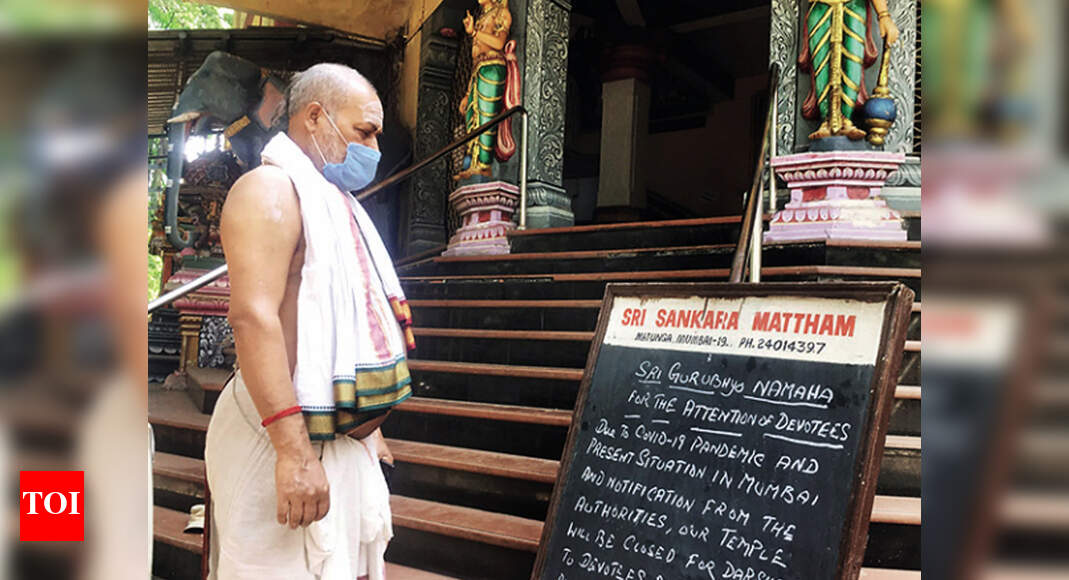 MUMBAI: Active cases in Maharashtra could exceed 11 lakh by April 30 – more than double the current load – if people do not adhere to the restrictions. The Center shared the grim projection with the state government on Wednesday, noting in particular that the entire country had 11 active lakh cases at its peak in the first wave, which Maharashtra alone could add if transmission continued. tirelessly.
At the current rate, the state will be fighting to save lives as beds, oxygen supplies and medications could be stretched. Although only 40% of active 5 lakh patients are hospitalized, already 80% of isolation beds are full.
Oxygen demand
able to exceed daily supply within a week
More than 61% of Maharashtra's intensive care beds are currently occupied while 34% of the 9,000 ventilators available for Covid patients are engaged, state data has revealed. In parts of districts such as Nagpur, Aurangabad, Jalgaon, Latur and Yavatmal, 90-100% of beds are already occupied.
CM Uddhav Thackeray said on Wednesday that the solution to curbing the spread was to follow Covid standards because there are limits to which medical infrastructure can be increased.
Maharashtra is also facing a massive oxygen shortage within a week. Principal Health Secretary Dr Pradeep Vyas said on Wednesday that daily consumption exceeded 850 metric tons (MT) compared to the state's daily production capacity of 1,150 MT.
"We told the Union government that we could use all the oxygen we produce in a week. We will have to borrow from other states, "he said.
The state official said Maharashtra started with two isolation centers – Naidu Hospital in Pune and Kasturba in Mumbai – and 350 beds as of March 2020. These were increased to 4,000 centers with 3, 7 lakh beds. Still, the numbers could be insufficient if the rise continues.
Vyas said Maharashtra had already passed September's peak when it had 3 cases of lakh on its worst day. "We now have 4.7 lakh of active cases, a jump of over 50% from the first peak. The increase has been exponential in the last 7-8 days, "he said, adding that the situation in districts such as Nagpur is serious. Nagpur has long exceeded the highest number of active cases from its first peak (21,746) by crossing 57,372 in the second. Mumbai also far exceeded its first peak of 34,259 active cases, crossing 80,000 active cases. The secretary said the state had exceeded all projections. "If the cases continue to increase, we could hit 5.66 lakh cases by April 17 and cross the 11lakh by the end of April," he added.
Dr Shashank Joshi, a member of the state's Covid task force, said: "The spread is in clusters and has happened very quickly. The state government partnered with the Center to conduct genomic testing of samples from each district to see if there was a correlation. He said the death rate could be low right now, but once the medical infrastructure is stretched, chances are it will increase. "The biggest problem is the high volume of asymptomatic and suspicious patients. They are invisible and can be spreaders and super spreaders. "