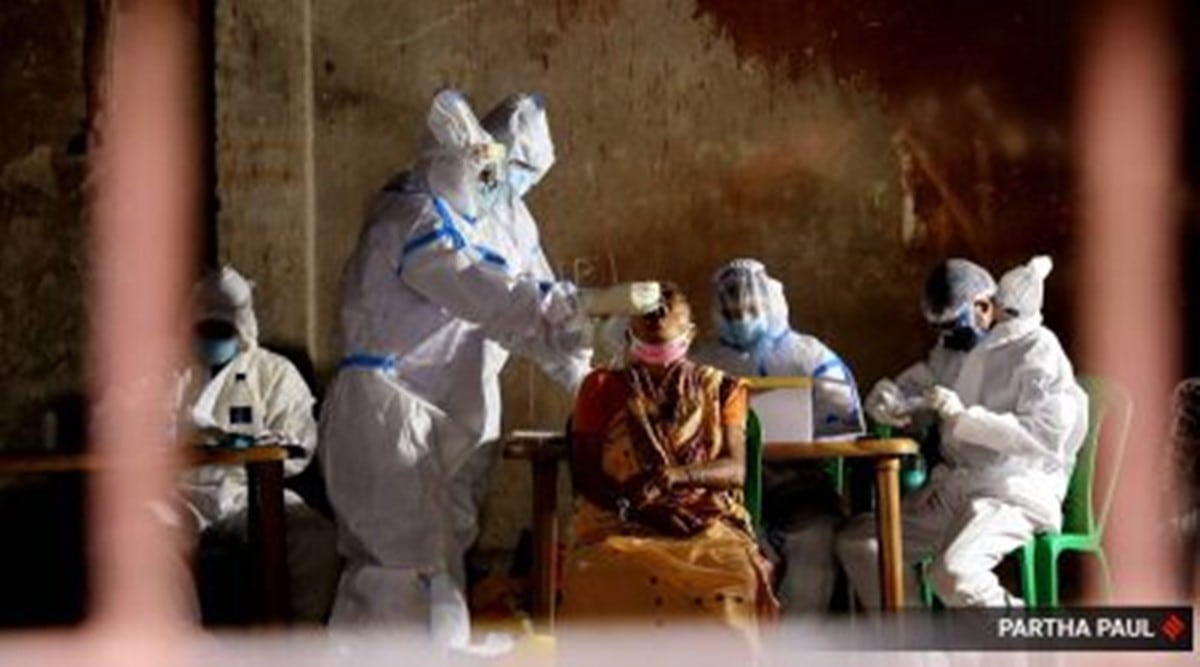 In just 10 days, the number of active Covid-19 patients in Haryana has doubled as the daily number of new cases begins to rise rapidly. As of March 18, the number of active patients in the state was 3,957, which affected 8,410 on Saturday, with the state reporting 1,383 new cases and seven deaths in the past 24 hours.
Saturday was the third day in a row when more than 1,000 new cases were reported. Almost all of Haryana's 22 districts have started reporting new cases, with Gurgaon leading the way with a maximum number of new cases.
According to Saturday night's Covid-19 bulletin, Gurgaon added 245 new cases, Faridabad 85, Sonipat 39, Hisar 21, Ambala 166, Karnal 220, Panipat 57, Rohtak 39, Rewari zero, Panchkula 152, Kurukshetra 128, Yamunanagar 58, Sirsa 23, Mahendragarh two, Bhiwani eight, Jhajjar five, Palwal two, Fatehabad 36, Kaithal 31, Jind 62, Nuh one and Charkhi Dadri three.
While seven patients have died in the past 24 hours, 761 patients have recovered. The number of critically ill patients has also started to rise again. As of Saturday, there were 124 critically ill patients, including 102 on oxygen and 22 on ventilators.
Haryana has stepped up her immunization campaign and continues to observe Mondays and Tuesdays each week as mega immunization days. Until Saturday evening, 13.18 lakh people had received the Covid-19 vaccination. On Saturday, 15,508 people were vaccinated (14,092 first dose and 606 second dose).
While the Covid-19 positivity rate in Haryana was 4.64%, the death rate was 1.09% and the recovery rate was 95.97%.
As of Friday, the health department had administered 40,878 doses of the vaccine to beneficiaries across the state.
Regarding the COVID-19 vaccine deployment plan, Haryana's Additional Chief Secretary (Health) Rajeev Arora said the department has set up 881 vaccination centers across Haryana, of which 669 are managed by the government and 212 private. He explained that these centers have been strategically placed in highly populated areas of the state and even in rural areas to ensure maximum vaccine penetration to reduce the spread of the highly contagious COVID-19 virus.
Regarding the administration of vaccines to health workers (HCs) and frontline workers (FLWs), Arora added that as of Friday evening, 1,82833 healthcare workers (HCs) received the first dose of the COVID vaccine. -19 which covers about 84 percent. of healthcare workers and about 1,560 healthcare workers (HCWs) received the second dose which covers about 60 percent of healthcare workers.
Sharing details of frontline workers (field workers), he said 1,02428 field workers received the first dose of the vaccine, or 76% of field workers, and 35,992 field workers received the second dose. , which makes it 35%. hundred.