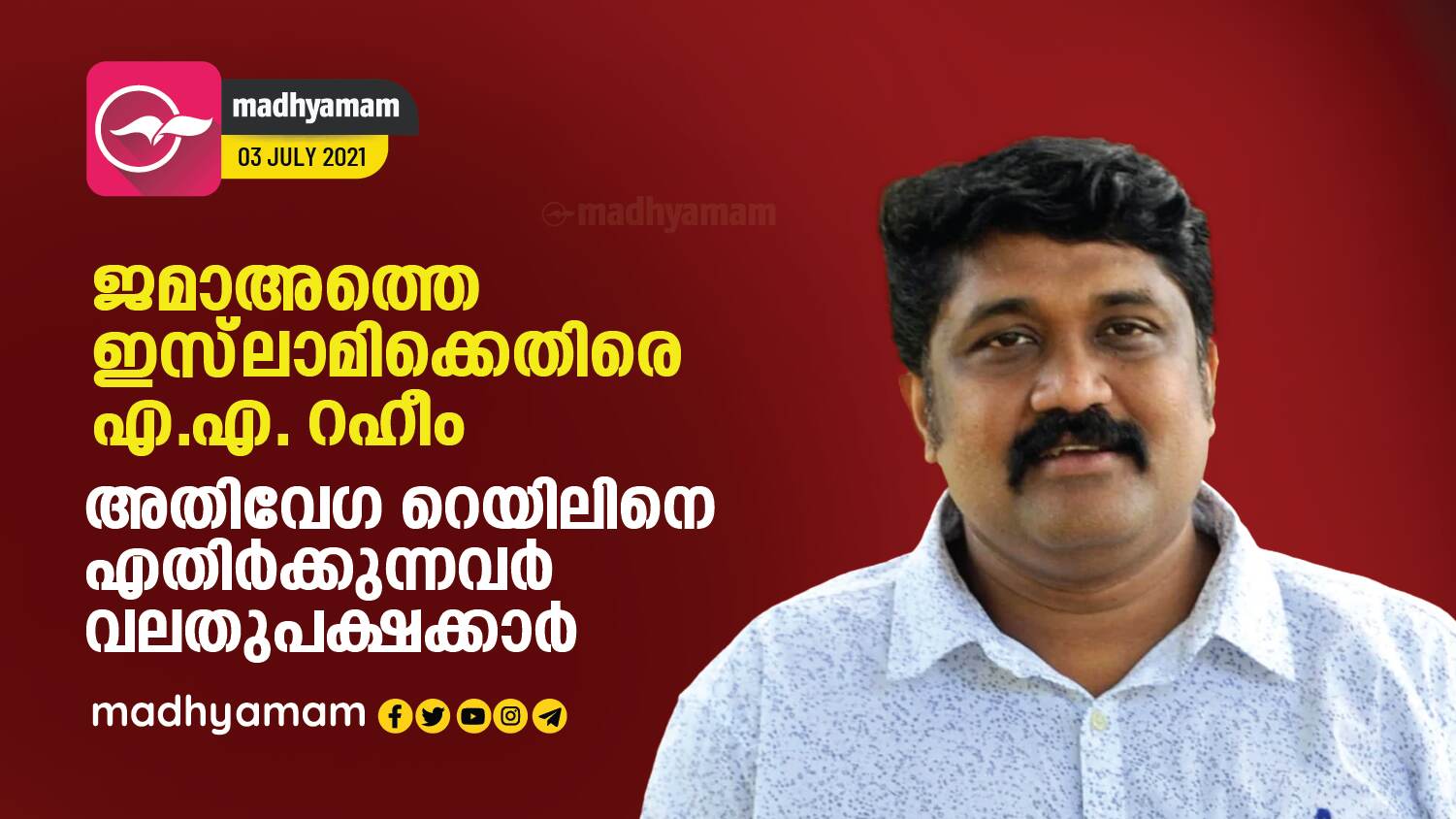 Kochi: DYFI state secretary AA Rahim said that opposing the high speed rail is an organized attempt by the right wing to push Kerala backwards. Some forces in the state are against all development activities in Kerala. It is led by Jamaat-e-Islami. They have a political agenda. They and groups like the Popular Front are opposed to the high-speed rail. Rahim pointed out that it should be remembered that Suresh Gopi and others went on strike in Keezhatoor.
They are taking a stand to slow down the progress of Kerala. There are agencies in the state to conduct environmental impact assessments. The government is taking legal action after examining their study report. The project can be implemented if it is ensured that there is no impact on the environment. State Committee of Shastra Sahitya Parishad and RVG. Asked whether his fellow comrades and environmentalists, including Menon, were opposed, Rahim said the agenda belonged to Jamaat-e-Islami. He also said that those who oppose development have politics.
The opinion of the Science and Literature Council may not be entirely correct. Do not say no to development. There are legal systems in the state and in the country. We have the green tribunal to decide that. There are various agencies that conduct environmental impact studies. It is not right to oppose any project if it gets an environmental permit. Fundamental environmentalism in Kerala is a declaration of war on the new generation. You need jobs to live. It needs infrastructure development.
It is not right to hold up the environmental placard no matter what the project is. DYFI is the best environmental organization. It is an organization that cultivates fallow land. DYFI opposes Sastra Sahitya Parishad's stand on high speed rail Shastra Sahitya Parishad is not a supporting organization of DYFI. Rahim said ..