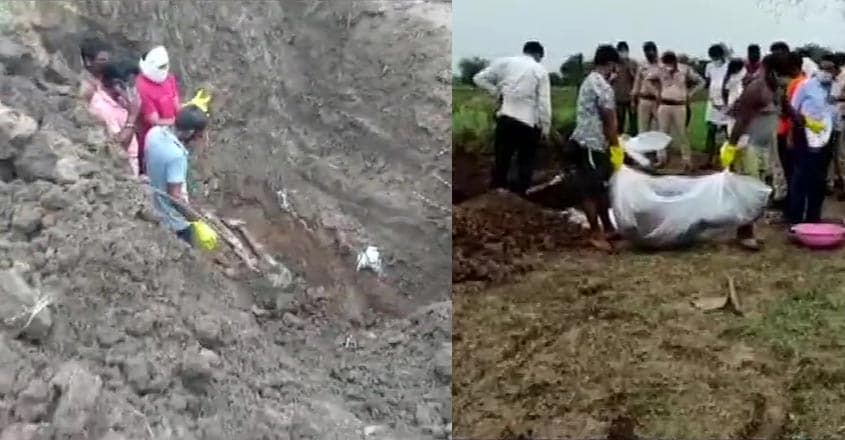 Bhopal: Five members of a family were found murdered and buried on a farm. The quake affected Dewas district of Madhya Pradesh. The bodies were found at a depth of 10 feet. All five were strangled and then buried in a ditch. The bodies were all naked. They went missing a month ago.
The bodies of Mamata (45), her children Rupali (21), Divya (14) and two other relatives were found. On May 13, the police received a complaint that they were missing. According to police, Surendra Rajput, a youth and his gang who were associated with Rupali, were behind the crime.
It was dug at a depth of ten feet in the field, and after removing the clothes from the bodies of the women it was burned. The bodies were then covered with soil after sprinkling salt and urea to decompose quickly. Rotten bodies have now been found.
Police arrested six people in the incident. Police said there were still people in the group. One of those arrested was the owner of the house where the murdered family lived. Problems in the love affair between the slain Rupali and Surendra led to the massacre.
According to the police, the girl caused trouble when Surendra was getting ready for another marriage. The investigation reached the accused when they checked the phone call of the woman. After interrogating them alternately, they revealed the shocking details of the murder to the police.
English Summary: 5 Of Madhya Pradesh Family, Missing For Weeks, Dug Out Of 8-Foot Deep Pit