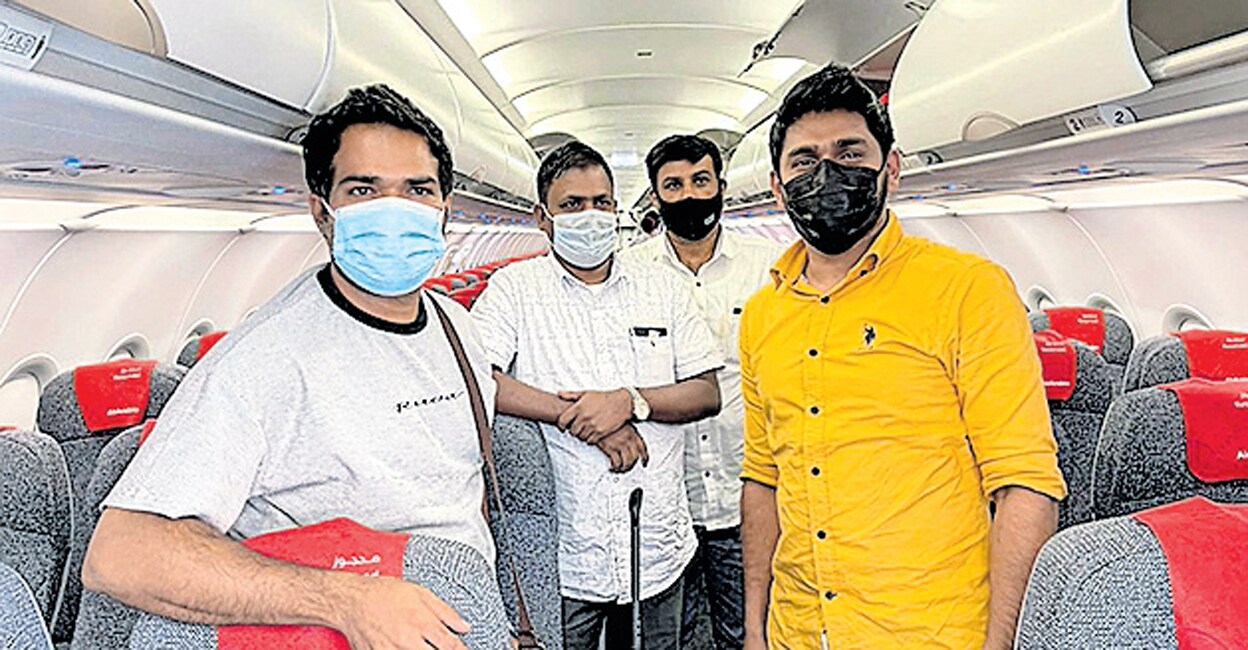 Dubai പുറമേ Opportunity to come to Dubai from home in addition to Golden Visa holders with Investor Visa, Partner and Business Visa and their family members. It costs 22,000 dirhams (Rs. 4,40,000) per person to charter a flight, while the new system costs about 8,500 dirhams (1,70,000) per person.
Airlines such as Air Arabia provide this service through travel companies. Adequate visa documents and a 48-hour negative PCR certificate are required. It is not mandatory to take two doses of the vaccine. Upon arrival in Dubai there is a 10 day quarantine. The application should also state where the quarantine is.
Travel permit will be issued within five days. The four arrived in Sharjah on an Air Arabia flight from Kozhikode yesterday. Rashid Abbas, owner of Aruha Travel Agency, said he left Sharjah at 4.40 am and arrived in Sharjah at 6.40 am. Muhammad Kutty, Farooq and Noushad were also present.
Rashid said he would be given a watch with a tracking system at the airport and would be required to take a PCR on the third and eighth day. Rashid said that despite the travel ban from April 25, those who are stranded in the country will have hope.
English Summary: UAE is allowing entry to investor visa holders and their dependents.