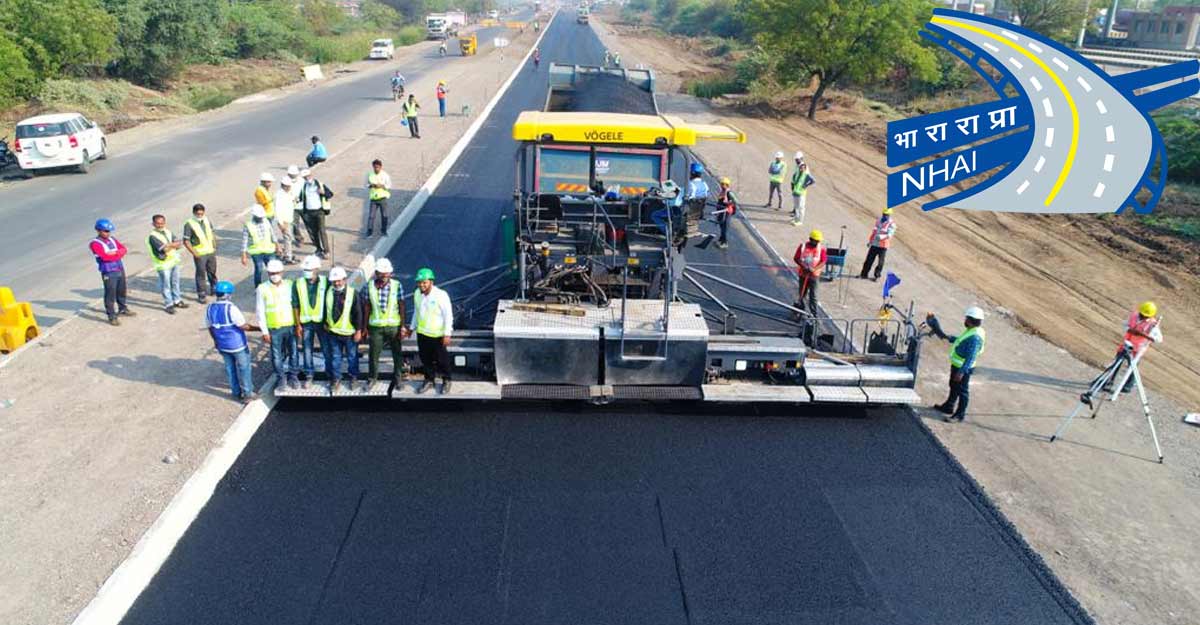 The National Highways Authority (NHAI) has completed 25.54 km of National Highways in just 18 hours. The NHAI achieved this feat during the construction of a four-lane road between Vijapur and Solapur on National Highway 52. Union Road Transport and Highways Minister Nitin Gadkari shared the breakthrough on road construction on social media; The minister also said that the construction of 25.54 km of new road in 18 hours will be included in the Limca Book of Records.
The Solapur-Vijapur four-lane road is expected to be completed by October. Explaining that the record achievement was made possible by the hard work of more than 500 workers, Minister Gadkari also lauded the contractors. The construction of the Solapur-Vijapur four-lane road is in progress as part of the Bengaluru-Vijayapura-Aurangabad-Gwalior corridor. The National Highway is being developed with the aim of reducing travel time and ensuring greater safety.
Earlier this month, the NHAI set a new record for the most concrete spreads in 24 hours during a four-lane construction. Patel Infrastructure, the contractor for the construction of the new eight-lane expressway between Delhi and Mumbai via Vadodara, has achieved this feat. This concreting using the world's largest and fully automatic concrete paver has been listed in the India Book of Records and the Golden Book of World Records.
The NHAI has been undertaking national highway development projects in various parts of the country with the aim of reducing travel time. The NHAI, which collaborates with more than 200 technology institutes, also encourages institutes to take over highway sections for research. So far, 18 IITs, 27 NITs and 207 engineering colleges have volunteered to take over highway sections for research purposes.
English Summary: NHAI develops single lane of 25.54-km road in 18 hours