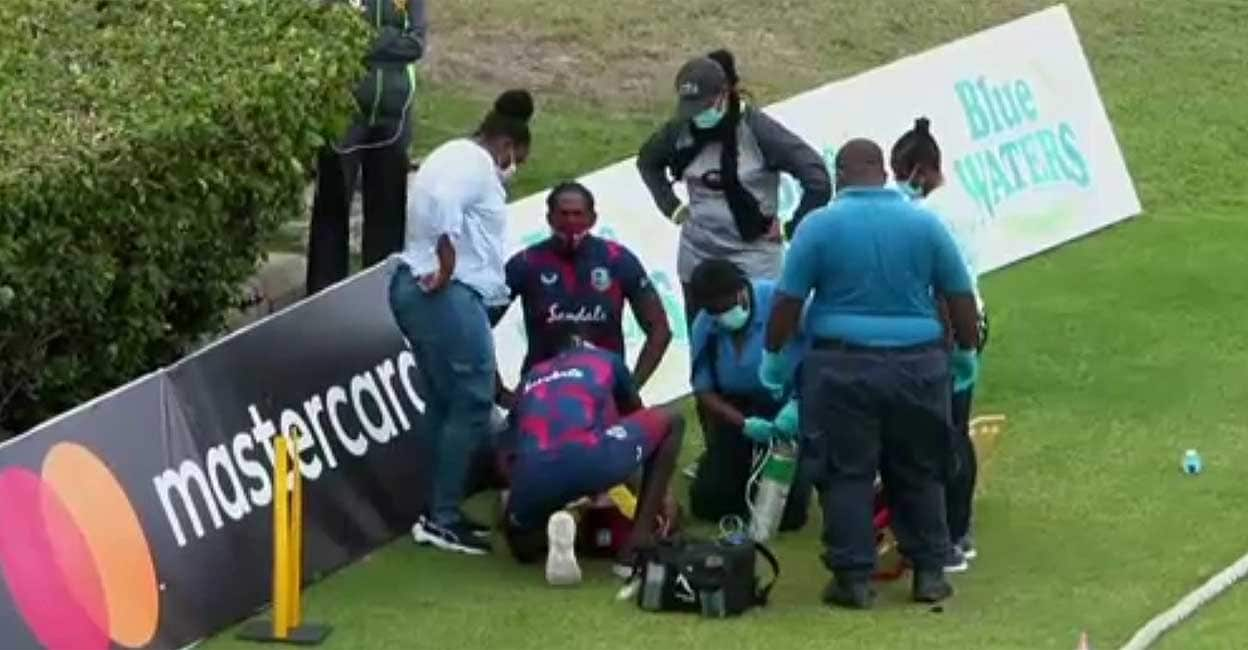 Antigua രണ്ടു Two players of the West Indies women's team have suffered a concussion during the international Twenty20 match against Pakistan. The incident took place during the second Twenty20 match between Pakistan and the West Indies. The two collapsed about 10 minutes apart. The incident happened while Pakistan was batting against the Windies in the match. West Indies stars Shinel Henry and Shedin Nation shocked everyone.
Shinel Henry was the first to get confused. Henry was dismissed in the fourth over of the Pakistan innings. As soon as the incident was noticed, the teammates of the Windies team ran away. The player was taken out on a stretcher after preliminary tests by the team physio. He was rushed to a nearby hospital.
Before it was too late to resume, the Nation was in turmoil. After receiving first aid, Nation was taken to hospital. Cricket West Indies later tweeted that the two had regained consciousness and were in good health.
'Shinel Henry and Shedin Nation are being monitored at the hospital. Both have regained consciousness. His health has also improved, the West Indies board said.
The Windies won the match by seven runs as per the rain rules. The match ended with the replacement of the frustrated players. Batting first, the Windies scored 125 for six in the allotted 20 overs. After Kisia Knight, who scored 30 off 20 balls, the Nation scored the most runs for the Windies. 28 off 33 balls with two fours and a six.
Pakistan were 103 for six in 18 overs when rain disrupted play. With this, the Windies declared victory by seven runs under rain law.
English Summary: Two West Indies women cricketers collapse in a span of 10 mins in 2nd ODI vs Pakistan