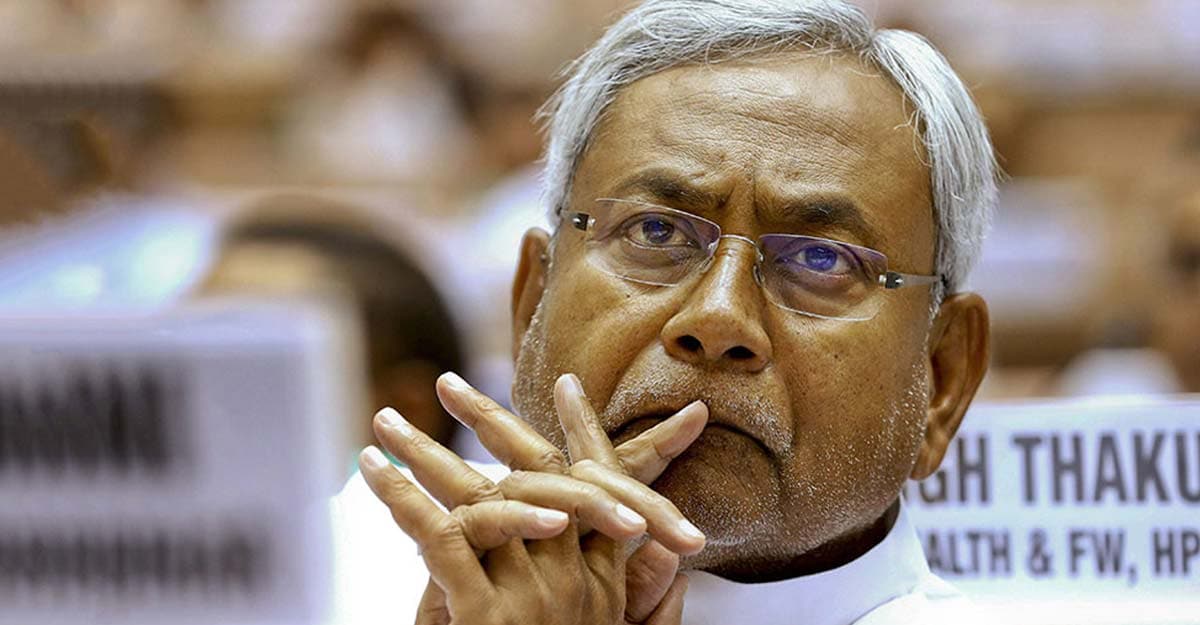 Patna: Despite coming to power in Bihar, the rule of Chief Minister Nitish Kumar is not easy as the chances of a political coup are high. The new threat comes as the RJD claims that 17 JDU MLAs are affiliated with the RJD and that the government will soon fall.
However, Nitish Kumar said that the claim that MLAs would leave the party was false. He said there were no differences in the JDU. The BJP's political move was a huge success in Bihar. The BJP took the field with a move that surprised even Nitish, who stood by. Despite being given the post of Chief Minister, Nitish Kumar is unable to claim his old strength
With this, the claims that JDU MLAs are affiliated with the RJD are coming out. In Bihar, Nitish Kumar's government was formed with a narrow majority, but the reality is that things are not going well.
JD (U) leaders believe that the BJP was behind Chirag Paswan's agitation in the LJP. The split in the JDU, which had seven MLAs in Arunachal Pradesh, and the transfer of six to the BJP also angered the party.
In the aftermath of the Arunachal Pradesh riots, Nitish Kumar resigned as the party's national president and replaced his confidant Ramachandra Prasad Singh. Nitish, who had been in direct contact with Prime Minister Narendra Modi and Home Minister Amit Shah, has been accused of not paying much attention to the BJP leadership after the Bihar election setback.
English Summary: RJD seeks to fish in troubled NDA waters in Bihar, claims 17 JDU MLAs 'willing to cross over'