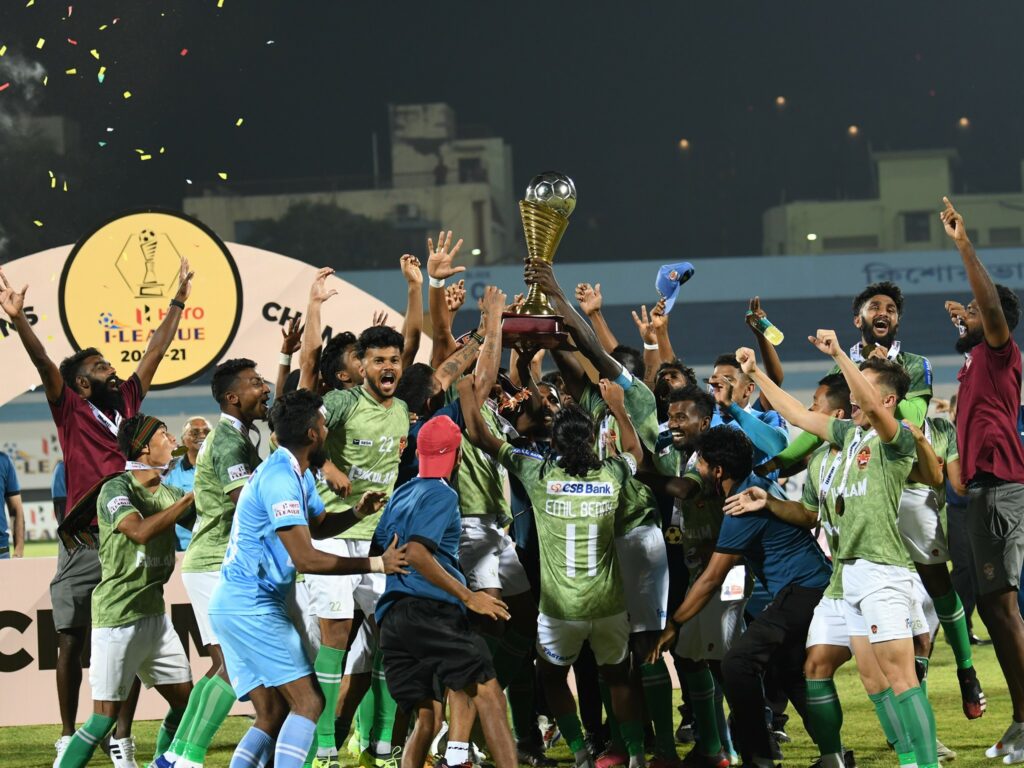 TK Sharafuddin
Kozhikode: The Malayalee group became the driving force for Gokulam Kerala, who reached Kolkata without any claims and hit the ball for pride. Emil Benny from Wayanad took the lead for Gokul in the final match against Trau FC and shot into history. The fourth winning goal came from the boot of Wayanad's Mohammad Rashid. Gokulam Kerala becomes Real Malabarians when they win the I-League title at the KBK Stadium in Kolkata.
Emil Benny, who has been in the Gokulam line-up since last season, has been performing well for the Malayalee Club. With the star of the final. He has scored two goals this season. Mohammad Rashid, who has been in Gokulam camp since the inception of the club, has always been a loyal fighter for the Malabarians in the midfield. Rashid, who is also the captain of Gokulam, has already scored in crucial matches.
Koothuparambu native CK Ubaid stood in front of Gokulam's goal post in I-League with bloody hands.
Obaid, who has been with the team since last season, was also instrumental in winning the Gokulam Durant Cup. In that penalty shootout, Ubaid's brilliant saves led the team to the title. MS Jithin from Thrissur, Tahirsaman from Koduvallikkara, Kozhikode, Mohammad Salman from Tirur, Malappuram and Shibil Mohammad from Karuvarkund were the youngsters of the team Malabarians. The presence of these players, who have repeatedly targeted Gokul, was crucial in the Kerala club.
PA Ajmal, defender Alex Saji, Justin George and Jasim were the second goal scorers in the goalkeeping team. In just four years of their career, the Kerala Premier League, Durant Cup and Women's League football trophy have been on the shelf.
Italian head coach Vincent Alberto Aeneza and fitness coach Garcമിa Miranda played a key role in preparing the youth team for the title. Assistant coach Sheriff Khan, goalkeeper coach Milind Sawant and former footballer IM Vijayan's son Aromal were also present.